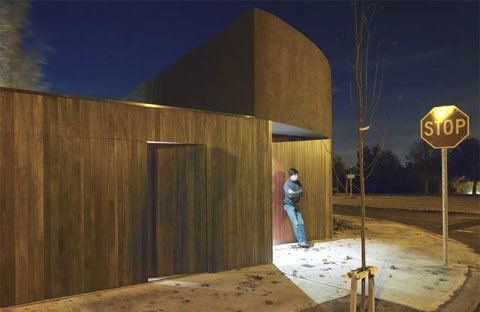 Located in a suburb of Dublin's Southside (Rathfarnham), this "wrap-around" house is pretty unique. By fully using the particular geometry of the site, architecture firm Odos Architects, squeezed this contemporary private residence, No. 48A, into the end of a 1,500 sq ft back garden site.
From the street the structure looks curved and bare – you will never guess that behind its concealed door in the wood-paneled surface, there is actually a 1,600 sq ft three-level house, partially sunk below ground level.

This new family home offers bamboo floors, natural light and space, solar panels on the roof for water and underfloor heating, triple glazed windows as well as a substantial courtyard garden with a 20ft-high bamboo plantation.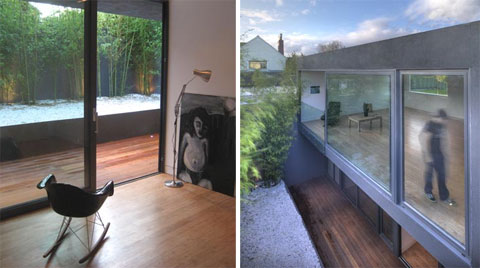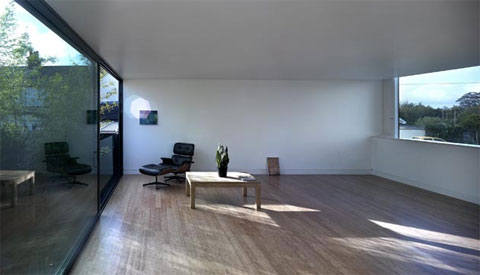 There are two main living spaces, the courtyard and the open plan living room/kitchen. The lower floor has two bedrooms with floor-to-ceiling windows, a bathroom with shower room, a garage and storage space, while the upper floor overshoots the courtyard below to create a covered walkway.