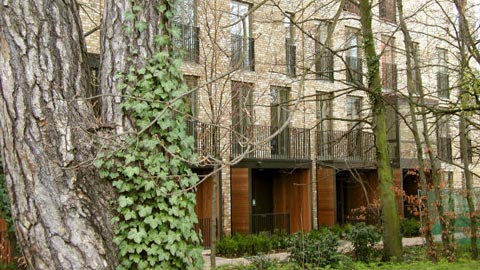 The winner of the RIBA Stirling Prize 2008 is Accordia – a unique residential complex located near the center of the beautiful city of Cambridge, UK. Set in 8 acres of mature grounds, the Accordia complex offers open plan living spaces, combined with terraces, internal courtyards and balconies at various levels as well as large semi-public community gardens, where children can safely play as if in some idyllic homage to the 1950's.
Ranging from affordable one bedroom flats to luxurious five bedroom courtyard villas, Accordia is themed around such materials as wood, brick, glass and steel. Houses and flats have good-sized, well-proportioned rooms with views out ranging from urban to rural pasture.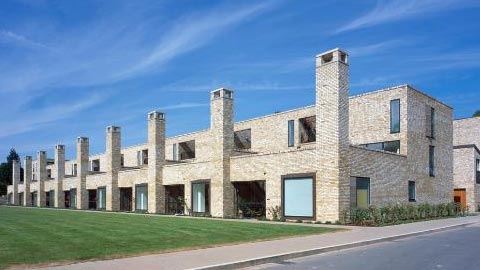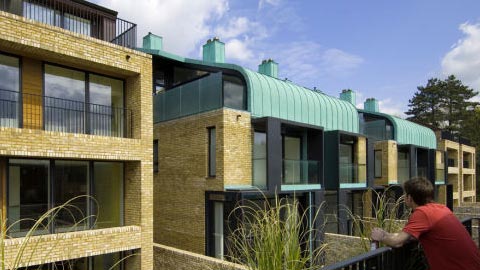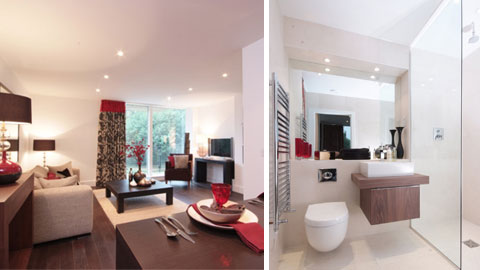 The delightful landscape design by architects Grant Associates can be described as 'living in a garden', offering carefully preserved mature trees, water courses and footpaths.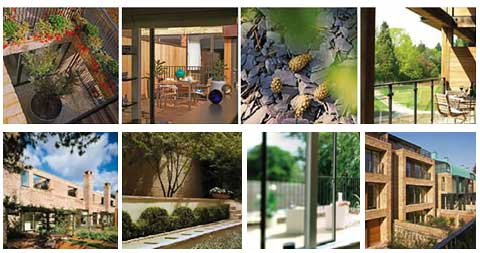 I love the concept of combining inside and outside living spaces and as a result encouraging such values as communal involvement and interaction among neighbors.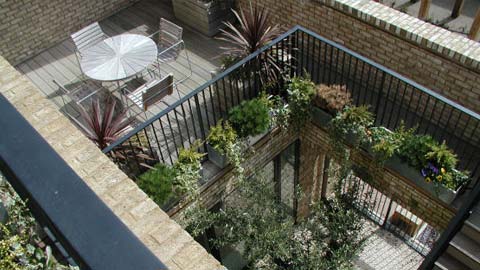 Accordia is actually the vision of three very different architecture firms: Feilden Clegg Bradley, Maccreanor Lavington and Alison Brooks Architects. I love how, together with landscape architect Andrew Grant, they have created a place that is both singular and cohesive; despite the different architecture designs and styles, it is hard to tell where one architect's designs stop and those of another start.