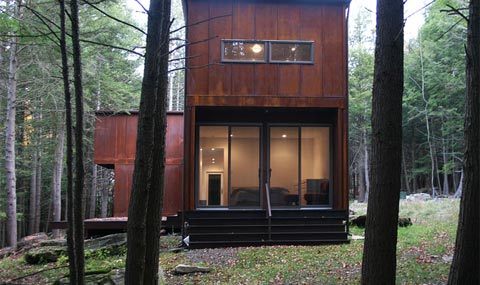 Located in a magnificent wooded plot in Honesdale, Pennsylvania you will find the Johnson Creek weeHouse – a 2,200sf prefab retreat home. It consists of two prefabricated modules: a larger main unit accommodating most daily activities and a smaller sleeping tower. The main unit's upper level offers magnificent views over the surrounding area.
I love how both units are connected by an elevated patio bridge; a unique architectural element which was also used at the beautiful Seattle based Ridge House by OSKA Architects.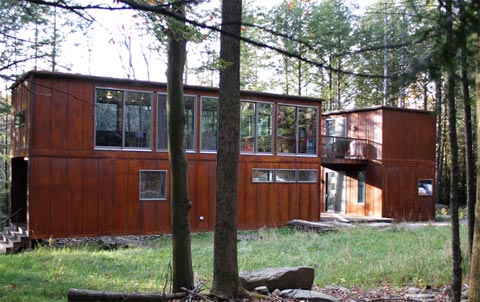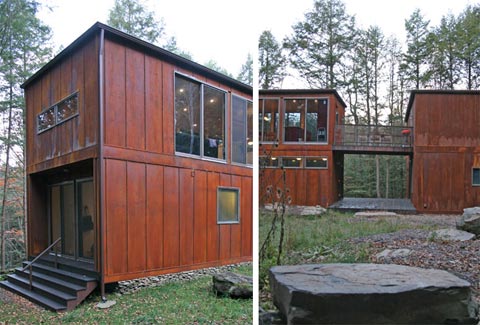 The Johnson Creek weeHouse was designed by Alchemy Architects, who also designed the Manilow weeHouse prefab holiday home.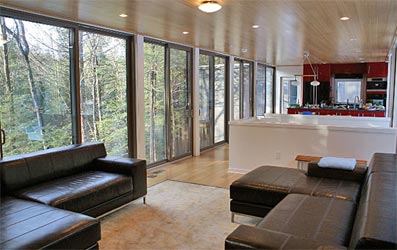 … see how the interior design layout of the main living space resembles the Lost River Modern prefab cabin.