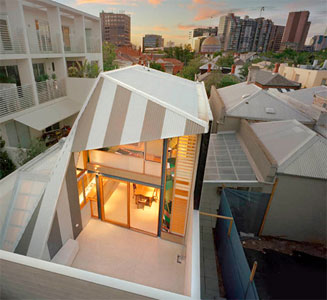 With its smart contemporary design the Eyelid House, by Fiona Winzar Architects, has been transformed from a dull Victorian terrace into a charming, light-filled open plan home for a family of five.
located in South Yarra, Melbourne, Australia, the Eyelid House main feature is its unique roof form, designed like an eyelid to provide privacy for the family and prevent overlooking form the neighboring three-story apartment complex.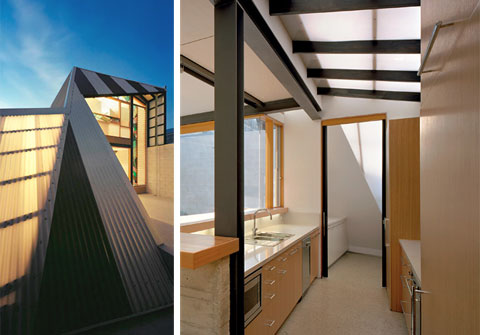 The owner's old Turkish rugs and furniture collection inspired the arabesque interior design as well as the use of decorative elements, modern stained glass and routed ply screens, creating an exotic ambiance which complements the family's relaxed lifestyle.