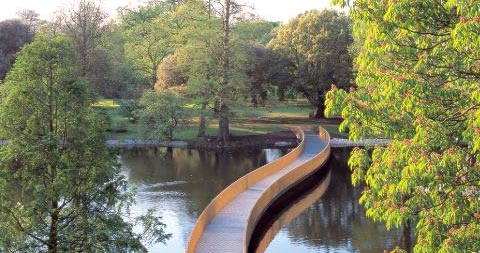 The award-winning Sackler Crossing, by British architect John Pawson, is absolutely divine; I love how this architectural sculpture flows like a bronze serpentine path across the lake of the Royal Botanic Gardens at Kew, near London England.
Both functional and harmoniously aesthetic, the sweeping curves of this steel superstructure link between the two parts of the 120-hectare expanse of Kew's Royal Botanic Gardens, while its deceptive simplicity and use of materials make it a unique piece of art.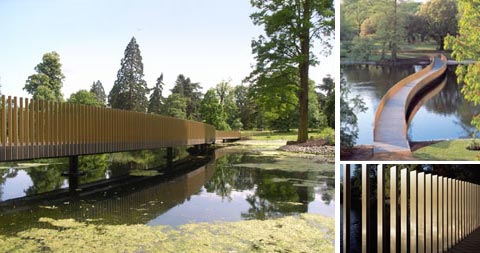 I love how the deck is set on the edge of the lake's surface, allowing visitors to feel as if they are literally taking a walk across the water. This sense of proximity is also enhanced by glimpsed views of the lake between the deck treads and by the near invisibility of the supporting structures.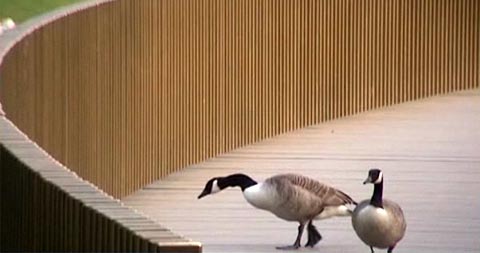 This bridge design is all about rhythm; from the bands of the black granite deck laid like railway sleepers to the slender bronze vertical balusters, smoothly contoured to fit comfortably in the hand – The Sackler Crossing beautifully combines with the tranquil rhythm of the gently rounded contours of the land, the smooth water surface and the powerful verticals of the trees.