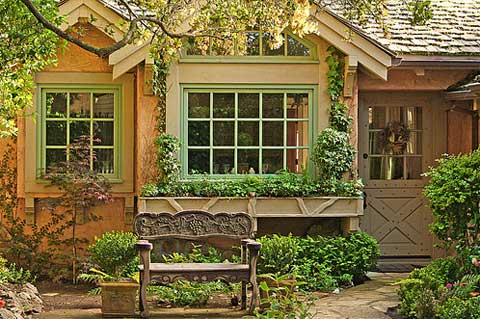 Nestled among groves of rare Monterey pines and cypress, you will find California's unique cottage community, Carmel-by-the-Sea, with its delightful small homes, inspired by the 1920's storybook-look Hansel cottage.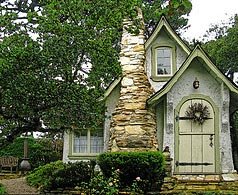 The 300 sq. ft. Hansel cottage, by Hugh Comstock, was designed and built to display his wife's "Otsy-Totsys" doll collection. Inspired by the watercolor drawings of British children's book illustrator Sir Arthur Rackham, this small house has plenty of character and fairy-tale charm.
Carmel's cottage living is full of traditional cottage elements, such as the arched Dutch door where the top half can be opened while the bottom half stays closed, the use of decorative, artisan-crafted objects as well as window boxes, shutters, stone walkways and wonderful plantings – i simply love these houses, they are truly adorable. Quite a few are featured in the beautiful book of California Cottage Style by Scot & Anne Zimmerman

You can also take a look at our cottage style home decor review for more decorating tips.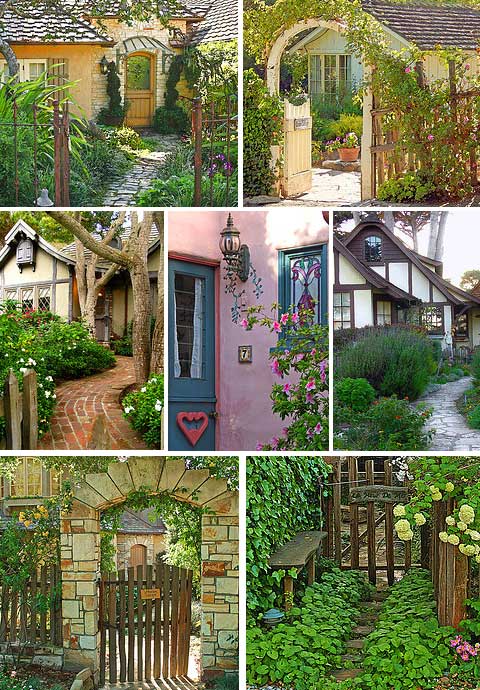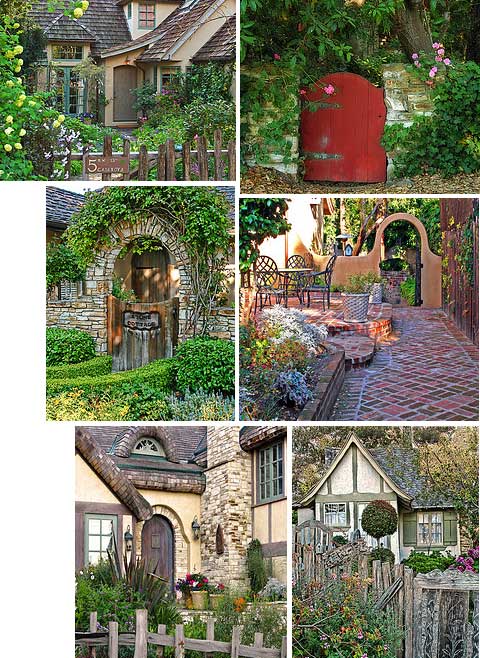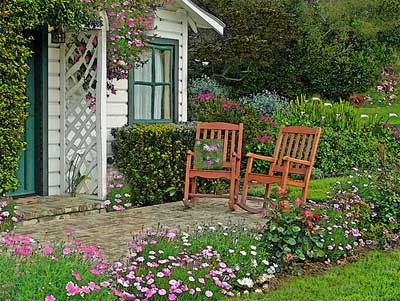 Thanks, Linda Yvonne.