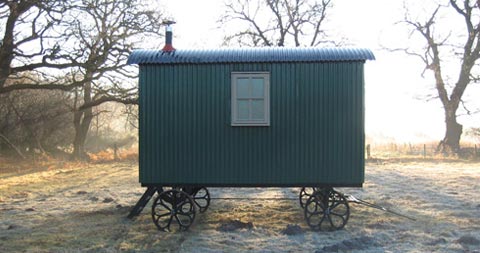 Located in Dorset, UK, the Plankbridge Workshop creates the most adorable, small homes which can be used as home office, studio or garden room. With a traditional, insulated, mobile design, these huts are cosy and full of charming details.
These tiny huts include a handcrafted metal chassis fitted with cast iron wheels, a durable Douglas fir/Larch frame, French oak floors and double glazed cottage style windows.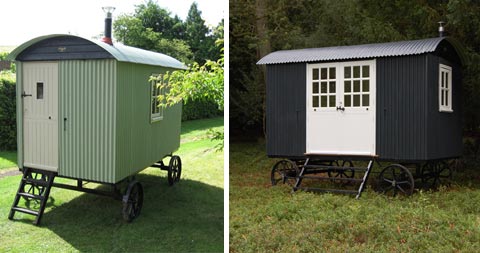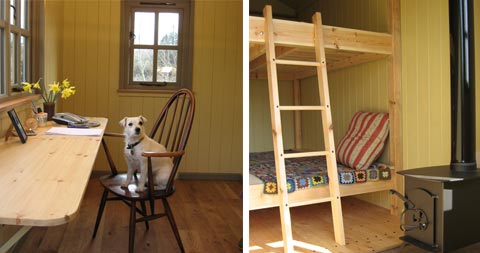 You can also choose from a variety of special features, such as a bunk or double bed, electrical wiring, a fold away desk, a handmade wood burner or double stable doors for even more character.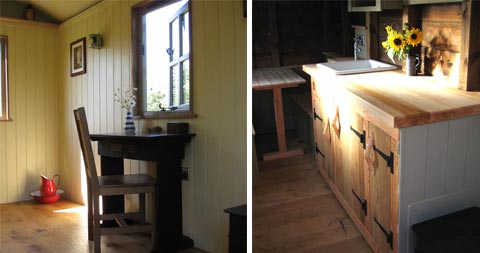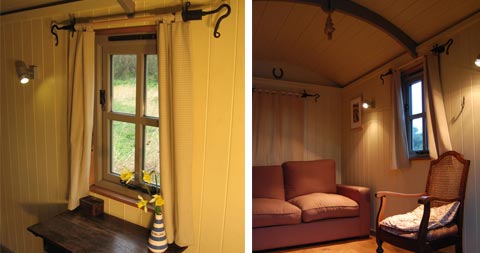 The inside of the huts are 1.84m (6') wide by 3.5m (11'6") long; prices range from £5643 to £8500.