Step back in time with this small gypsy wagon – a unique handcrafted home, full of Victorian details on the outside as well as on the inside; use it as a portable guest house, a romantic retreat or a one-of-a-kind home office.
With outside dimensions of 16 feet long by 8 feet wide, this portable home is quite small. It is built on a new trailer chassis that is licensed for the road. It has dual axles with electric brakes, tongue and groove pine siding, a curved ceilings, hardwood floors and six windows plus a ten-pane entry door that providing natural light, ventilation and great views.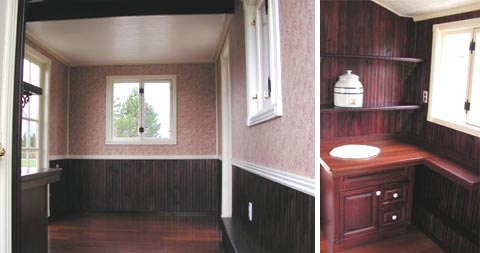 This tiny home is full of character, boasting an English floral wallpaper interior as well as a rich dark red trim and Victorian brackets at the corners of the roof lines highlighting the two levels of the wagon.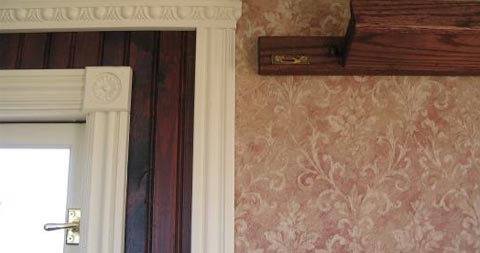 The sleeping loft can accommodate a king size mattress. The kitchen area has a base cabinet and counter top and an antique style water crock providing the water. The bathroom has a chemical toilet and a floor drain that makes it shower capable.