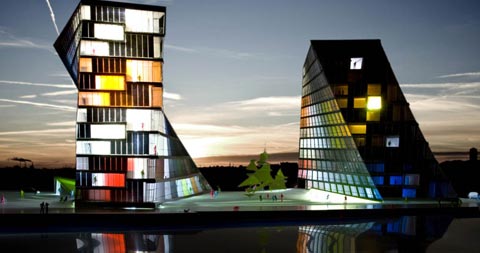 I love this modern building design concept by Danish architects Bjarke Ingels Group (BIG). Located on southern islands Brygge in Copenhagen, Denmark, the Wing Residences location was inspired by the traditional way of placing buildings along the area's waterfront, providing water views as well as access to the harbor promenade.
With graceful dynamics the shape of the buildings and the way they are positioned resemble a pair of figure skaters – The effect is stunning!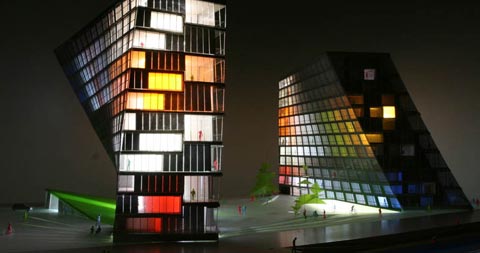 In order for all residents to enjoy views of the harbor front, the architects planned the apartments' walls and terraces to face south-west and fully maximize the building's location. The north facades are double-curved.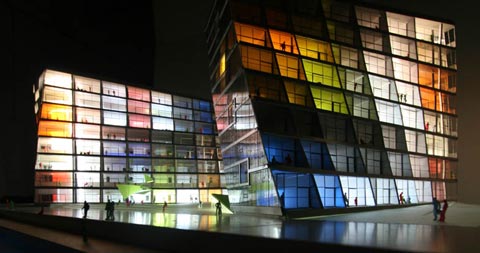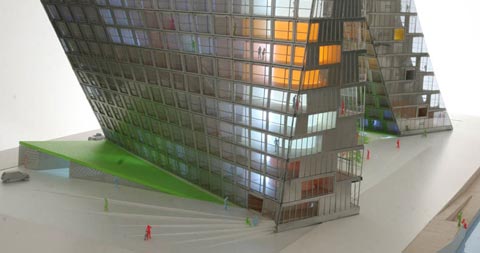 A unique public room was also created between the two buildings with a welcoming space completed with planting and stairs, inviting people to play and relax.