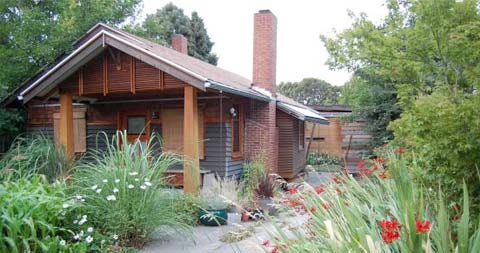 Over the last couple of years, Ryan Walsh of DRW Design Build has been consistently working on his 1925 bungalow in Portland, Oregon. Due to tight financial constraints, Walsh did an excellent job in remodeling and expanding the original structure into a modern home by using an alternative design approach combined with recycled materials.
The new arrangement of the interior spaces, such as relocating the kitchen, dining and living spaces to the south side, resulted in simple, passive heating/cooling of the structure. The addition of a garage, master bedroom, and bathroom with in-slab radiant heat formed a courtyard with the main house, and with extensive landscaping created a strong indoor/outdoor connection.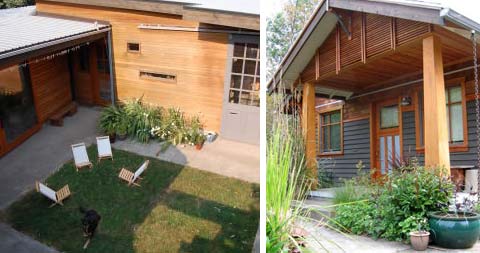 "By creatively designing new uses for existing materials and by using more of our current construction waste, architects have the ability to greatly diminish our impact and expand the aesthetic of the built environment. Our ultimate challenge is to open the world's eyes to the beauty and potential of every resource." says Walsh.
The uniquely beautiful Walsh home presents an uncommon use of recycled materials, for example kitchen cabinets were made of leftover ipe decking,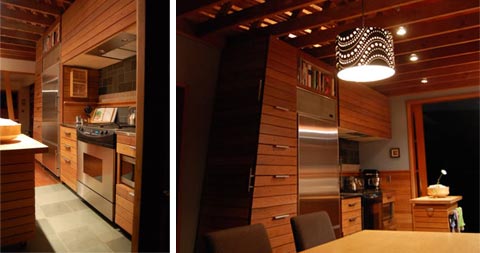 exterior and interior make use of irregular closet roads,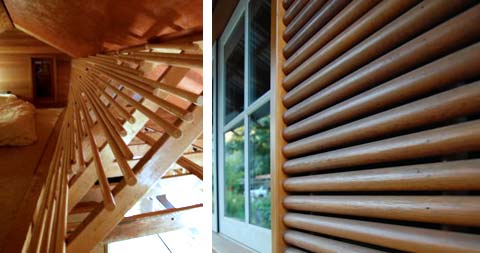 old wood studs became rain screens, framing the entrance to the master bedroom,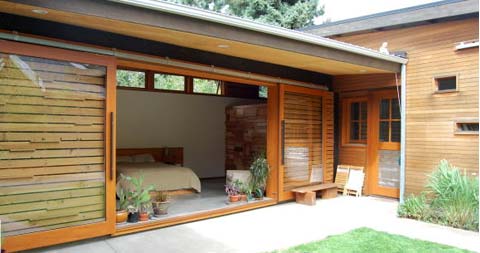 leftover cabinet doors became a geometrical wall treatment and cut-offs from structural plywood and interior trim created a closet wall with a creative touch.