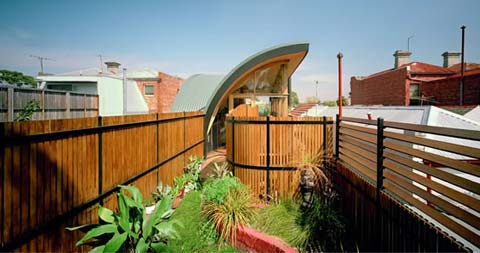 Designed by Australian Zen Architects, this house is a living, breathing, sustainable space, inspired by the owner's intuitive connection with landscape and the sun.
The ground floor of this two-story house features all the amenities of a modern home including an outdoor courtyard and pond. The central staircase leads to the top level studio, where a rooftop garden provides insulation to the rooms below as well as an urban retreat nestled in the tree tops, perched above the surrounding rooftops.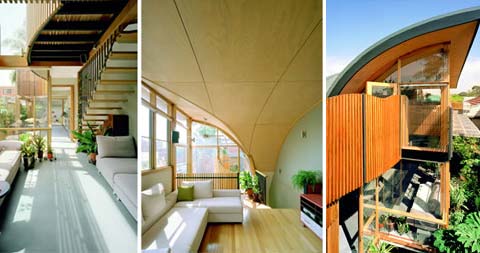 This beautiful home features a wide range of sustainable design elements; water consumption is minimized through collecting rainwater and re-using gray water in the garden. The gardens are watered by automated subsurface irrigation systems to minimize water lost through evaporation.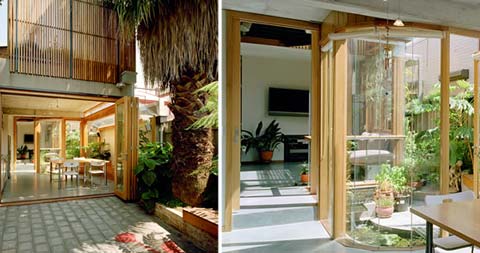 Passive heating is provided by a two story north facing void that allows sun to penetrate deep into the house heating thermal mass of exposed concrete floor and ceiling. Passive cooling is provided by windows located to catch breezes cooled by the courtyard plants and pond while a two story void facilitates natural heat removal through stack effect.