Located in Coudeville, France, this small family home is traditionally constructed of a light-colored, wooden frame with an untreated pine cladding exterior. The house shape is quite simple but it's so aesthetic and oh-so-lovely.
With a compact space of 127 sq. meters, the house accommodates four people. The first floor of this private residence consists of a kitchen/dining and living room while all three bedrooms are on the top floor.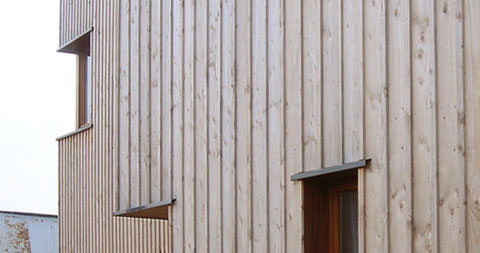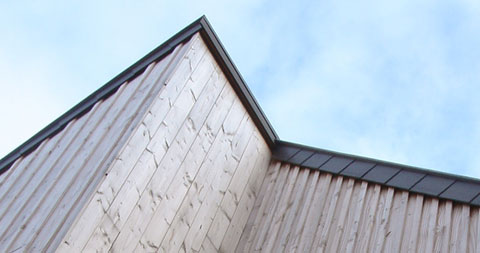 The cream-colored accents perfectly combine with the lovely, wood-framed doors and windows, which bring natural light to this country abode, as well as scenic rural views and fresh air.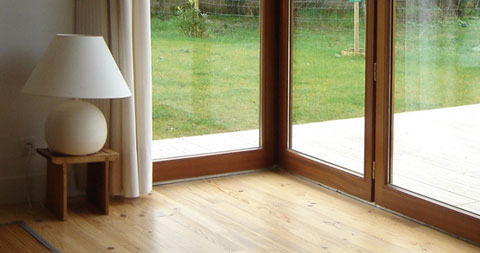 I love the red staircase with its bold splash of color, beautifully contrasting with the crisp white of the walls and the rest of the interior.