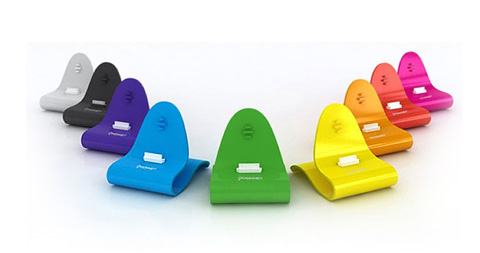 iCrado from Konnet is a stylish metallic dock for your iPhone or iPod. No more leaving them lying around where they could be damaged or possibly come unplugged, simply plug in your original Apple 30-pin USB cable into the dedicated port, place your iPhone/iPod on the stand, and you'll know the device is secure and charged when you need it.
The iCrado is especially designed to enhance the listening quality of your iPod and the speaker quality and mic reception of your iPhone's hands free function.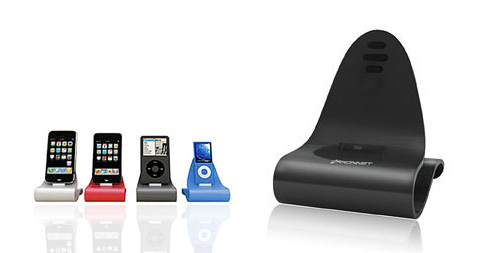 From a conservative silver iCrado for the office to a bold orange iCrado for home, this sleek device is available in 9 bold colors to fit your individual style.
Compatible with:
iPod nano 3G, 4G;
iPod classic 4G, 5G, 5.5G, 6G;
iPod touch 1G, 2G;
iPhone 1G, 3G, 3GS