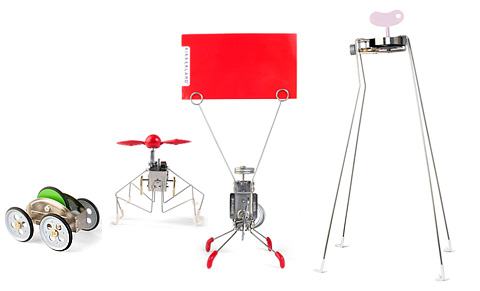 Designed by Chico Bicalho for Kikkerland, these fun wired four-legged friends look as if they just popped out of a Tim Burton movie. All you have to do is hold them in one hand, turn the key to wind them up and have a party.
There's a whole family of fidgety, quick-witted windups; there's the courageous Katita, tropical Pintacuda, multi-legged Mxykikker, attention grabbing Cranky, mosquito Critter, roly-poly Zecar and more.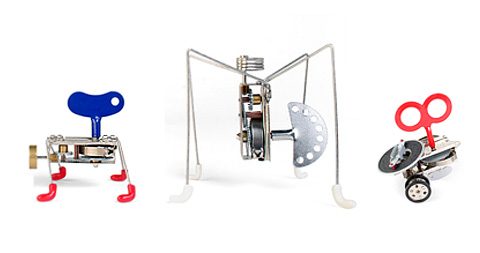 Simply place them on any level surface and watch them roll, jump and tap. Oh, and every once in a while, a bit of spray lubricant will keep their engine revving like crazy.