London based Another Studio has embarked on an exciting journey to take one of the most ancient materials in the world – wood – and use it in a new and modern way. Their new collection, Lignum Fold, introduces a series of items made from wood and processed using an origami style approach. The collection includes a lampshade, pencil pots and dishes. The design is simply extraordinary and opens up a whole new dimension of how wood can be utilized.
Each of the items is handmade and created using a simple palette of geometric shapes that are placed upon a flat sheet of wood and then scored, folded and formed into shape. Each piece is available in steamed Beech, American Walnut and Cherry wood. The wood has been left uncoated to provide a natural, warm and soft aesthetic. (Note that due to the nature of the material it is not suitable to hold food or liquid.)
The signature piece of the collection is the Lignum lampshade. The captivating lampshade has a wood body with a Japanese paper trimming. The lamp is 34 cm in diameter x 27cm high (wood 19cm high, 8cm high trim) and weighs 180 grams. The lamp uses a low energy or LED light bulb only.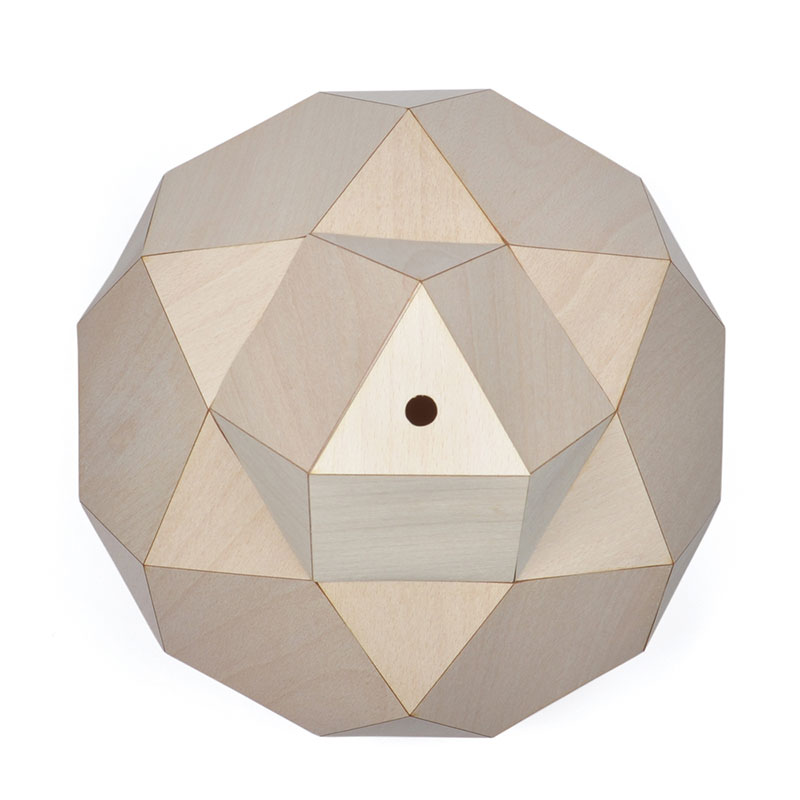 The second item in the series, the Pencil Pots, are delicate pencil holders lined with white Japanese paper. They have a solid wood base which provides them with additional support and are perfect for pens and pencils. The dimensions each Pot is 5.5 x 5.5 x 10 cm and it weighs 35 grams.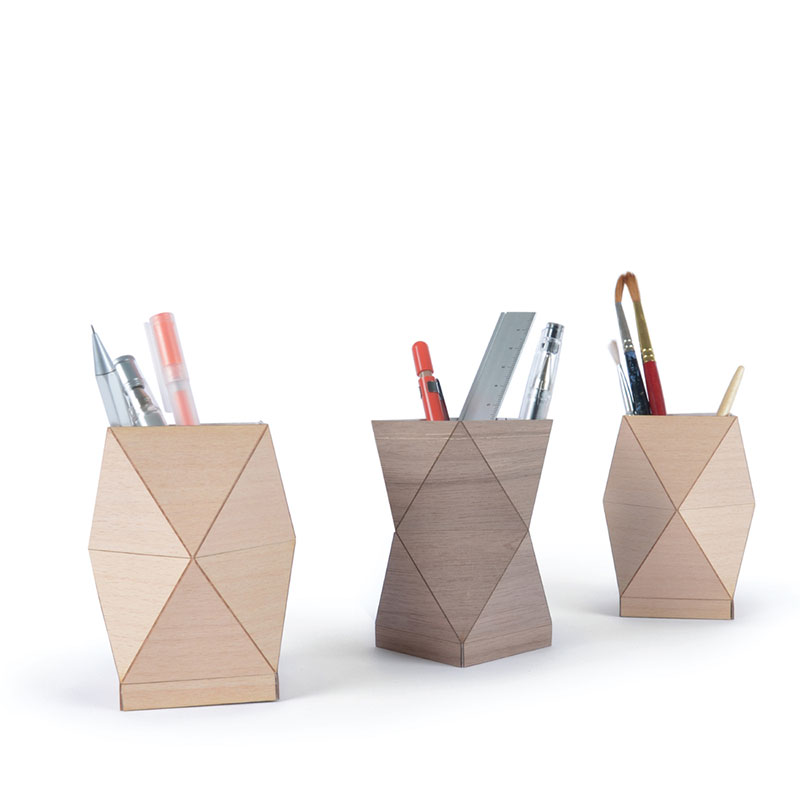 Finally, there are two sized dishes- one medium and the other small. The dishes are perfect to store stationary, jewelry and other ornaments and have an MDF base which provide them with additional strength. The dimensions of the medium sized dish are 17.5 x 17.5 x 5 cm and it weighs 180 gr; the small bowl is 12.5 x 12.5 x 7.5cm and weighs 60 gr.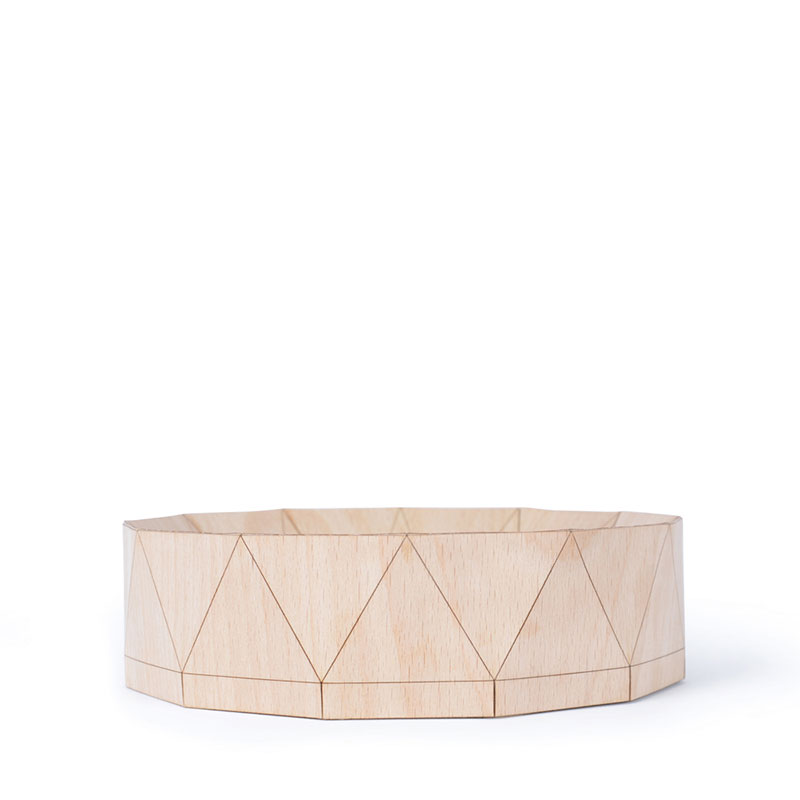 Design: Another Studio
Photography courtesy of Another Studio