If you live and or work in a relatively noisy environment, there is something AMAZING you can do about it. Designer Lorenzo Palmeri, who is part of the Dutch design team at DeVrom, created the Living Pet collection – a breathtaking series of gigantic animals made from recycled PET (polyethylene terephthalate). In a unique manufacturing process, the PET is transformed into soft felt, a material that absorbs and reduces noise. Most importantly, the large animals have a fantastic aesthetic appeal add style and sophistication to a space.
The Living Pet collection includes three animals- an elephant, giraffe and lion. Each animal is constructed from straight felt surfaces which are evenly layered one on top of the other. An outstanding design feature is that there is a void space between the layers which provides the animals with a blurred silhouette and gives the sculptures an airy and light feel.
The manufacturing process of the PET felt is in itself a feat of engineering since used PET bottles, bags and other products are transformed into a soft yet strong felt material that is durable, UV stabilized and has great sound dampening properties.
The living PET collection was showcased at the Milan Design Week 2015 (April 2015) where it stole the show for furniture design both because of eco-friendly appeal and its exceptional aesthetics.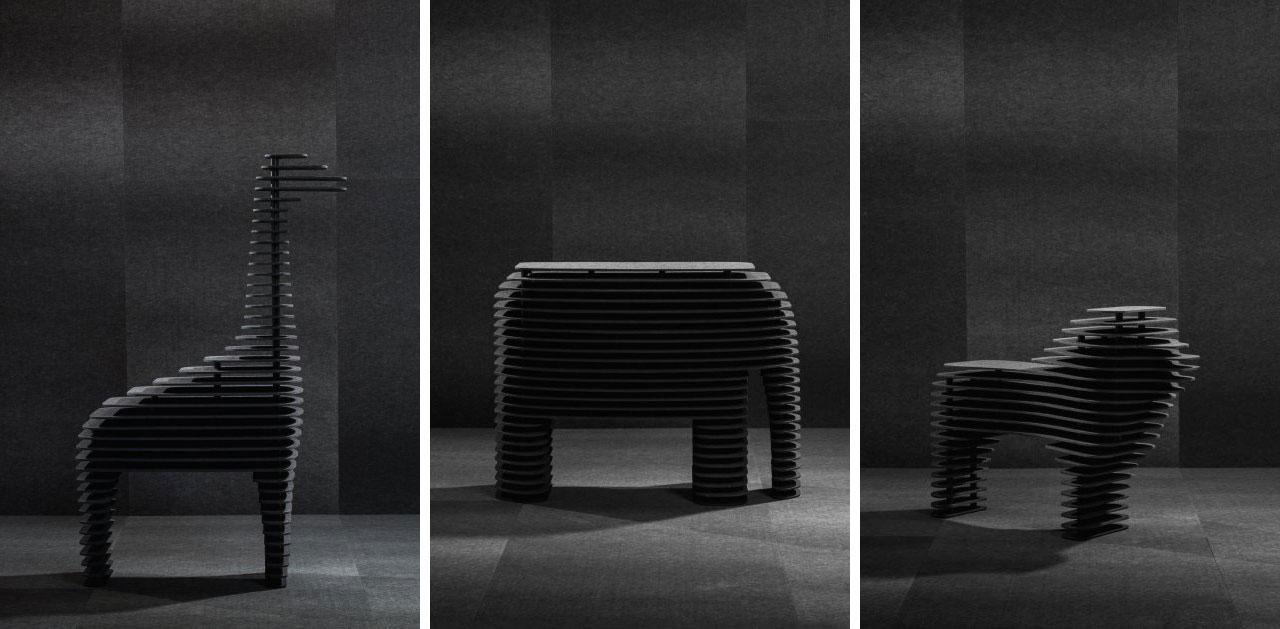 Design: Lorenzo Palmeri
Photography courtesy of DeVrom