Here is a designer worth noting- her name is Beatrix Li-Chin Loos and she is based in Strasbourg, France. Loos specializes in creating unusual objects from recycled and leftover materials, especially wood. One of her signature designs is this captivating Bonsai Equilibrium Vase.
The Vase is made from four circular disks which freely rotate around a thin glass tube. The disks vary in size, and their layering and positioning provide it with an inviting Eastern appeal. What is wonderful about the Vase is that it invites its owner to play around with disks and create a slightly different form each time. The Bonsai Vase has a harmonious and gracious modern design and its minimalistic form is simply exceptional.
Each Vase is hand-made from scraps of MDF which are covered with eco-friendly lacquers (Biofa) and packed in a 100% recycled cardboard which has a leather strap. There are two versions available: the Classic Collection which offers vases in white, yellow, grey, taupe and green and the Primary Colors collection which offers vases in that combine white with either yellow, red, or blue. The dimensions of the vase are 6 X 12 X 12 cm.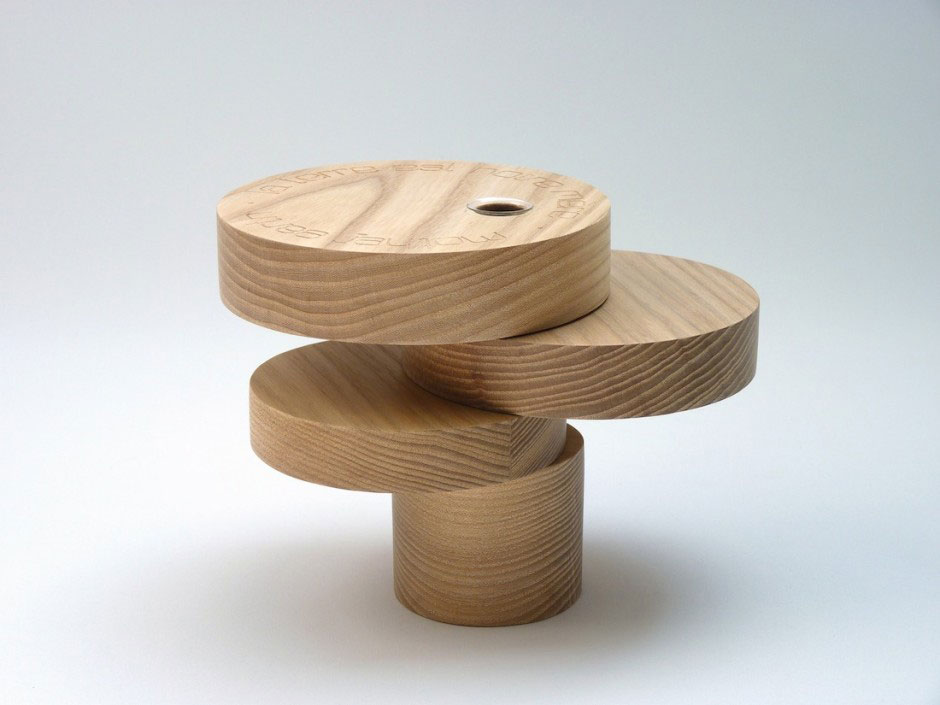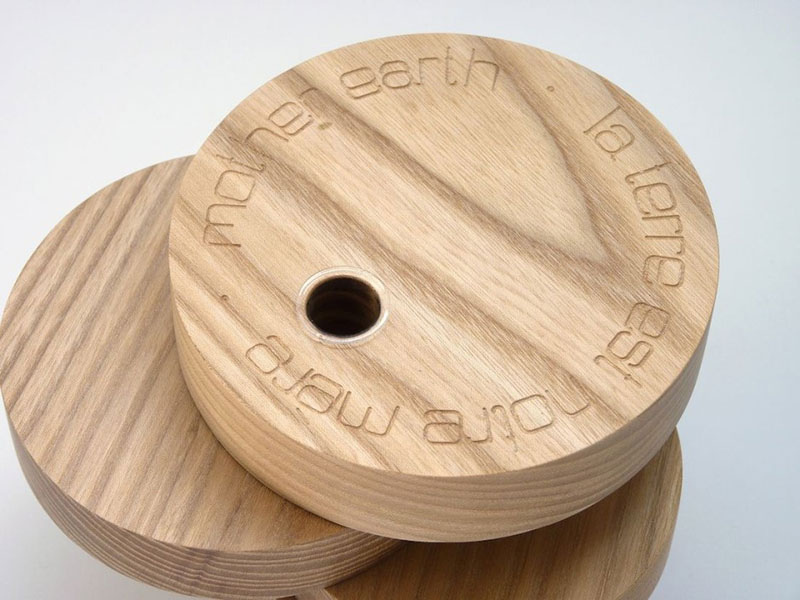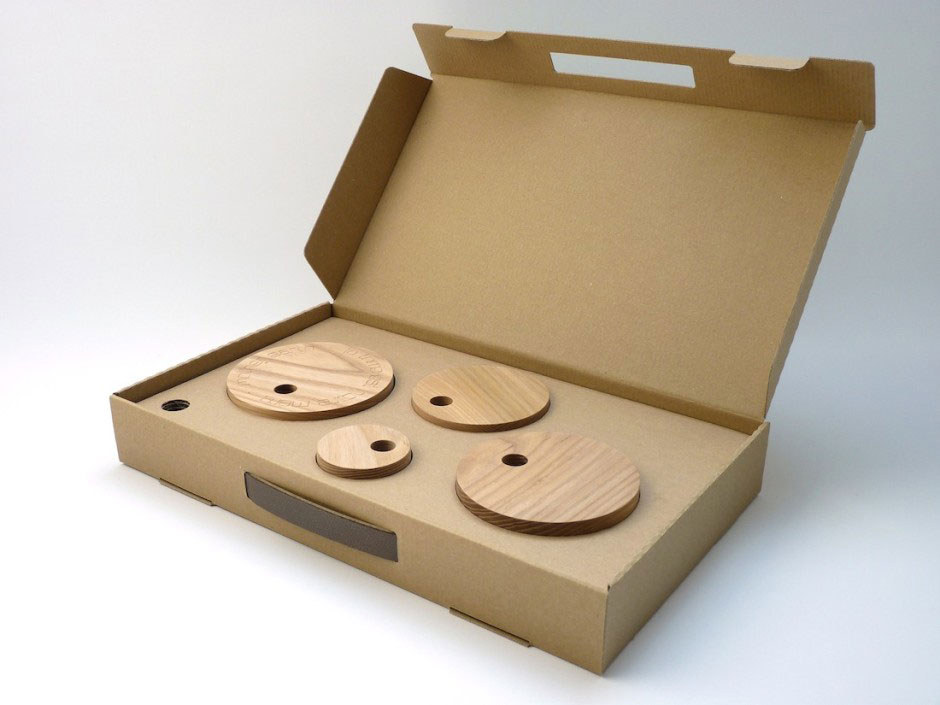 Design: Beatrix Li-Chin Loos
Photography courtesy of Crowdy House