There is an explosion in the use of concrete. Many designers have fallen in love with the material and are creating a wide variety of unique accessories such as jewelry and bowties. One such love affair is between Taipei-based 22 Design Studio and concrete. The designers view Taipei as a city "made of concrete and steel" and have set out to redefine these materials with their designs to create bold and unique products. An incredible execution of this concept is the Contour Rollerball Pen.
Made from solid concrete, the pen offers users a unique writing experience. It is heavier than a standard pen and in turn provides greater control when writing. In addition, because it is made of concrete, the more you use it, the more it's color and shape will adapt to your hand. Also, on a purely aesthetic level, the pen can stand vertically, showcasing its sculptural attributes.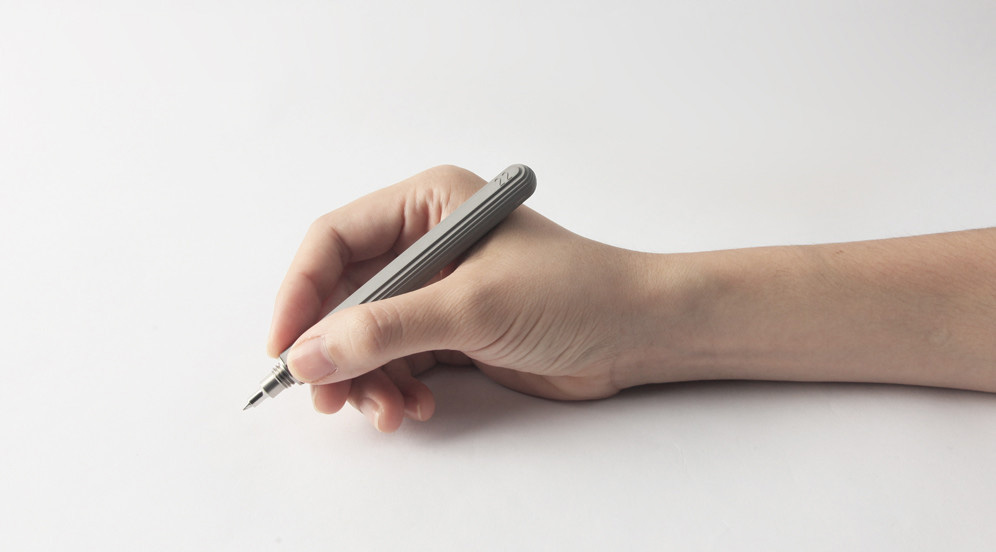 The Contour Pen is completely hand-made from high-density concrete and stainless steel. It is available in original, dark grey or white, and has a beautiful modern design that includes delicate straight line carvings. It is refillable and the cartridge can be purchased in any stationary store. The length of the pen is 5.2 inches.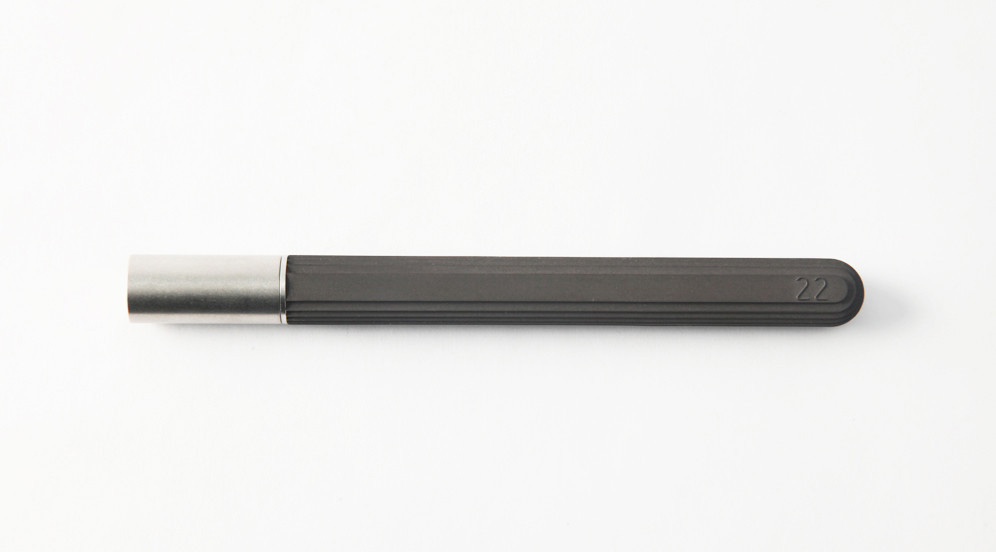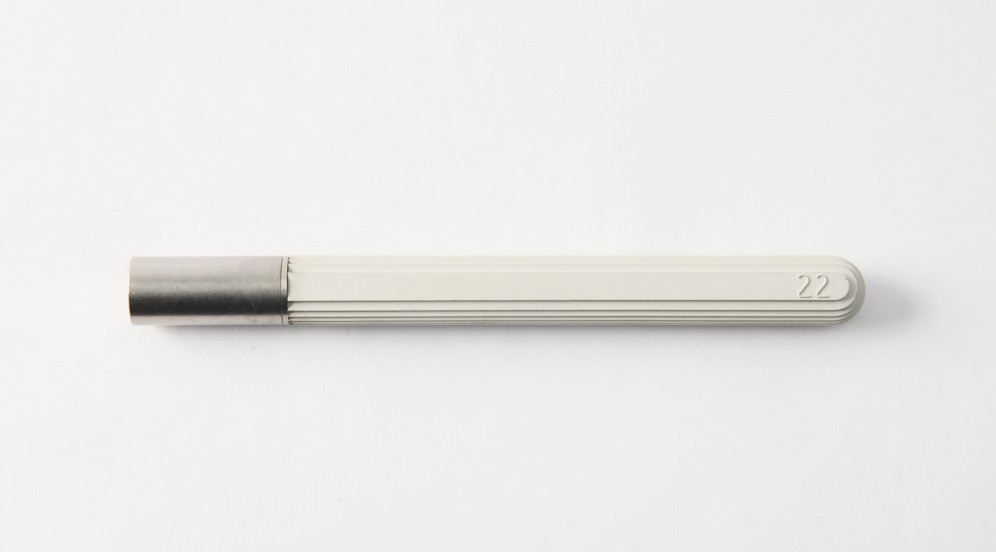 Design: 22 Design Studio
Photography courtesy of 22 Design Studio