There is an Italian expression that goes "Calma e Gesso". It originates from the ancient game of billiards and refers to the calmness (calma) and reflection a player takes before hitting a challenging shot, as he or she rotates the chalk (gesso) atop of the cue stick. Designer Gregg Brodarick and Adriano Design took this motto and created an entire brand out of it. The philosophy behind the brand is the need to take the time necessary before a challenging decision to calmly select the best direction.
The Filotto Pool Table, which is part of the Calma e Gesso brand, is a true designer masterpiece. The design redefines the traditional pool table trademarked by its material heaviness, and offers a modern table that has a crystal glass case which gives it a weightless and floating feel.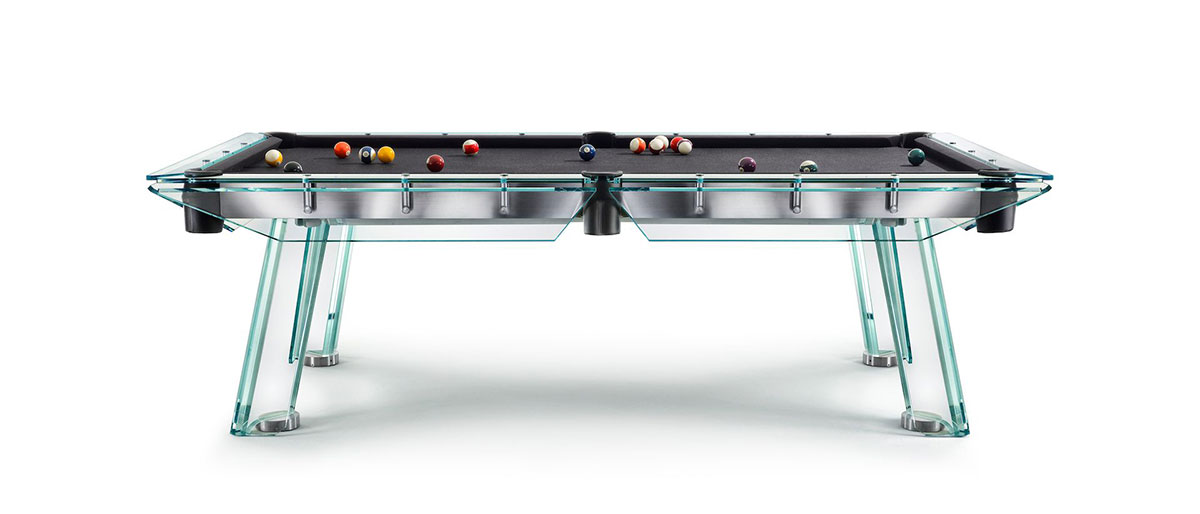 The Filotto Pool Table incorporates the highest level of Italian craftsmanship and uses cutting edge technology in its design. It is made from top quality crystal glass and the table legs are supported by a stainless steel frame. The steel frame is ultra-thin and is both adjustable and divisible.
You can also customize the Filotto Pool Table. The slate playing field is available in over 25 colors and the leather pockets come in 8 different shades. The dimensions of the Filotto Pool Table are 8ft x 4ft, (152 cm X 268 cm) (60" X 105,5") and it weighs 590 kg / 1300 lbs.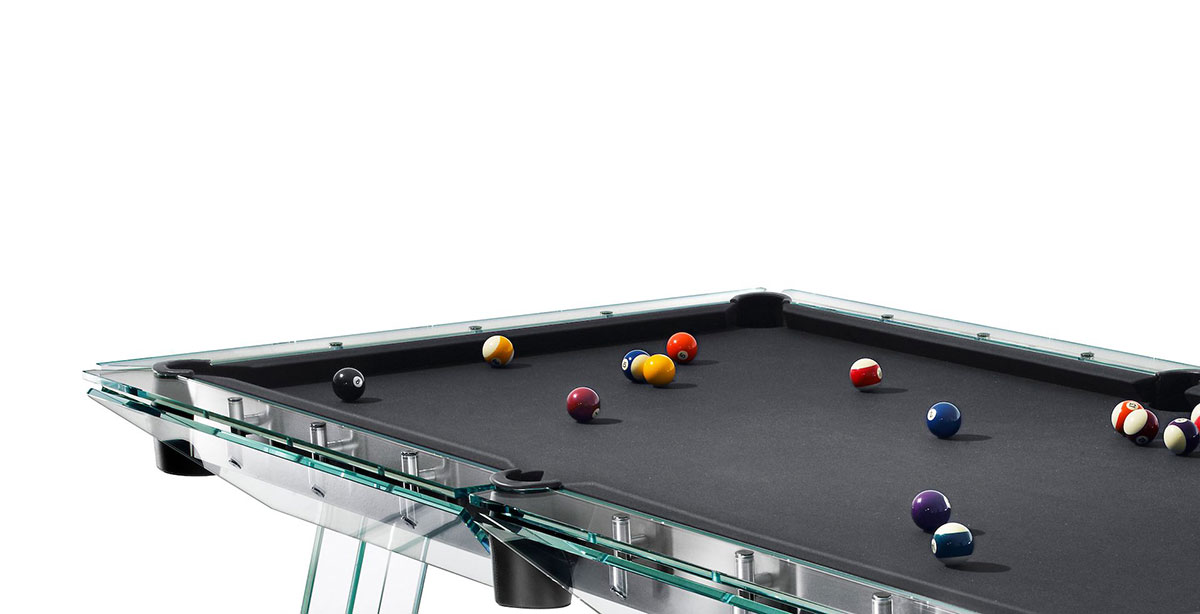 Design: Gregg Brodarick and Adriano Design
Photography courtesy of Adriano Design