The Desk Collection by Grovemade is simply extraordinary. It offers users several superbly designed pieces that instantly transform the standard office space into a neat, efficient and of course stunning designer workspace. The collection includes different items such as a monitor stand, laptop stand, keyboard tray, mouse pad, wrist pad as well as smaller accessories such as a phone stand, storage dishes and small potted plants.
The Monitor Stand is especially impressive since it helps you view the screen at the correct eye-level (vs. staring down at it like most of us do) which guards your posture and protects your back. Also, you can neatly place your keyboard and other accessories underneath it to save space and help your office look its best.
Alternatively, you can place your laptop on the Laptop stand which will provide you with an ideal working angle. The Laptop stand both elevates the computer so that you view the screen from a better angle and it also changes the angle of the keyboard to a more ergonomic position.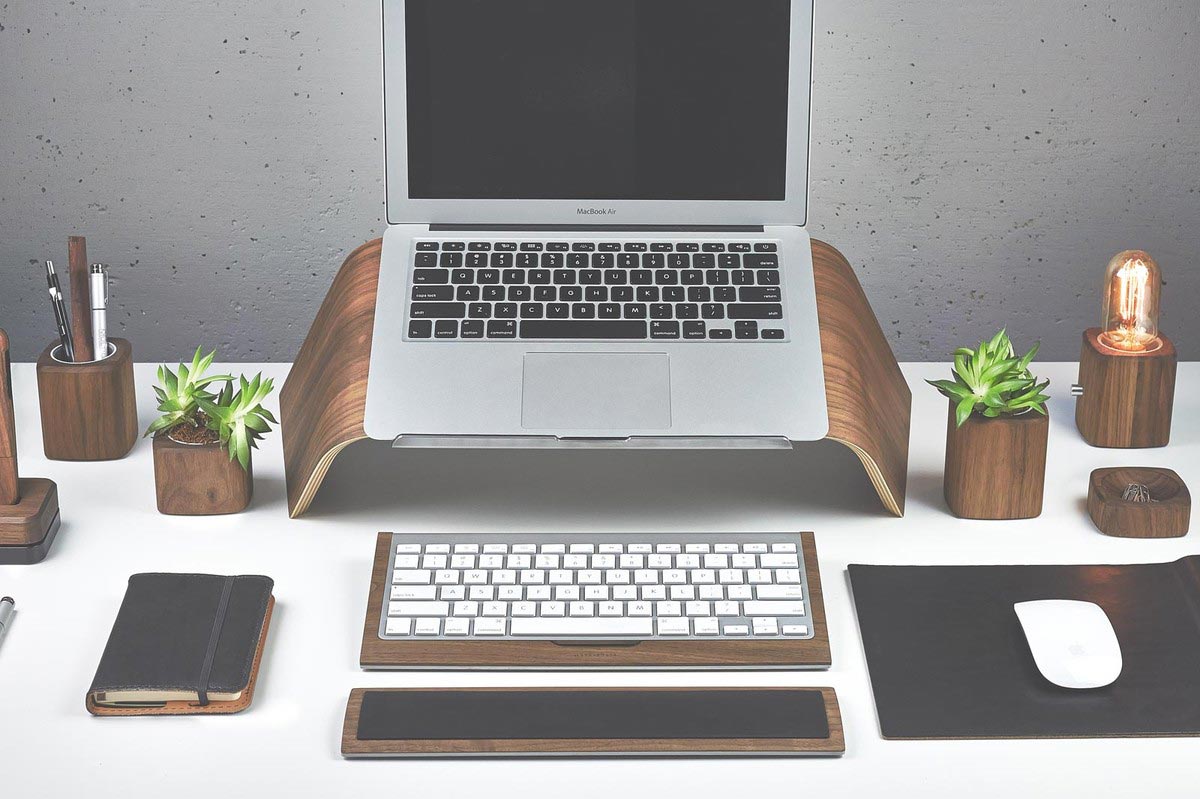 The collection is available in either American Black Walnut or Eastern Hardrock Maple. All of the items made using the finest materials and have a gorgeous finish. They are custom-manufactured in Los Angeles, CA and hand-finished in Portland, OR, USA.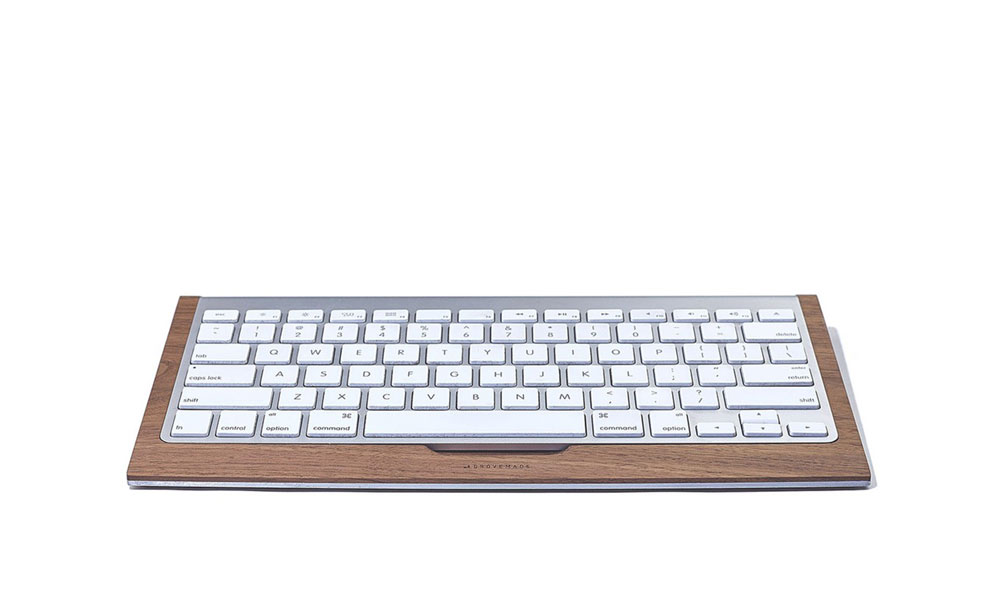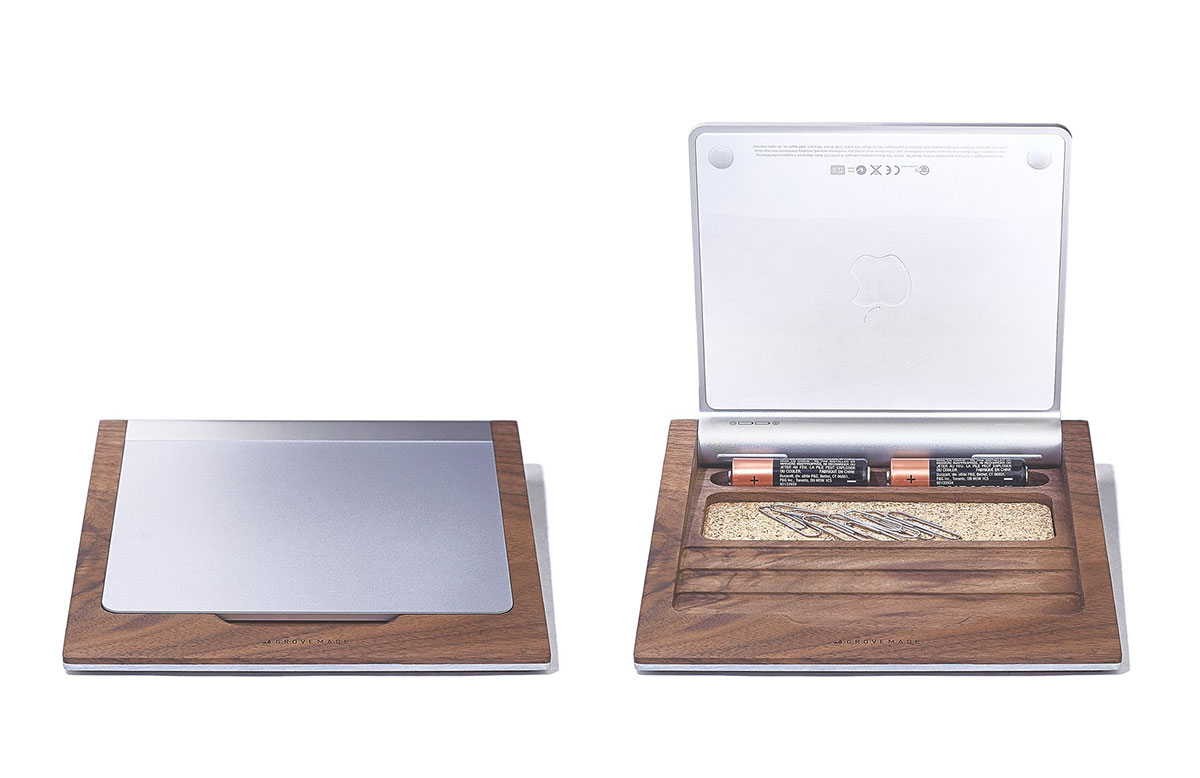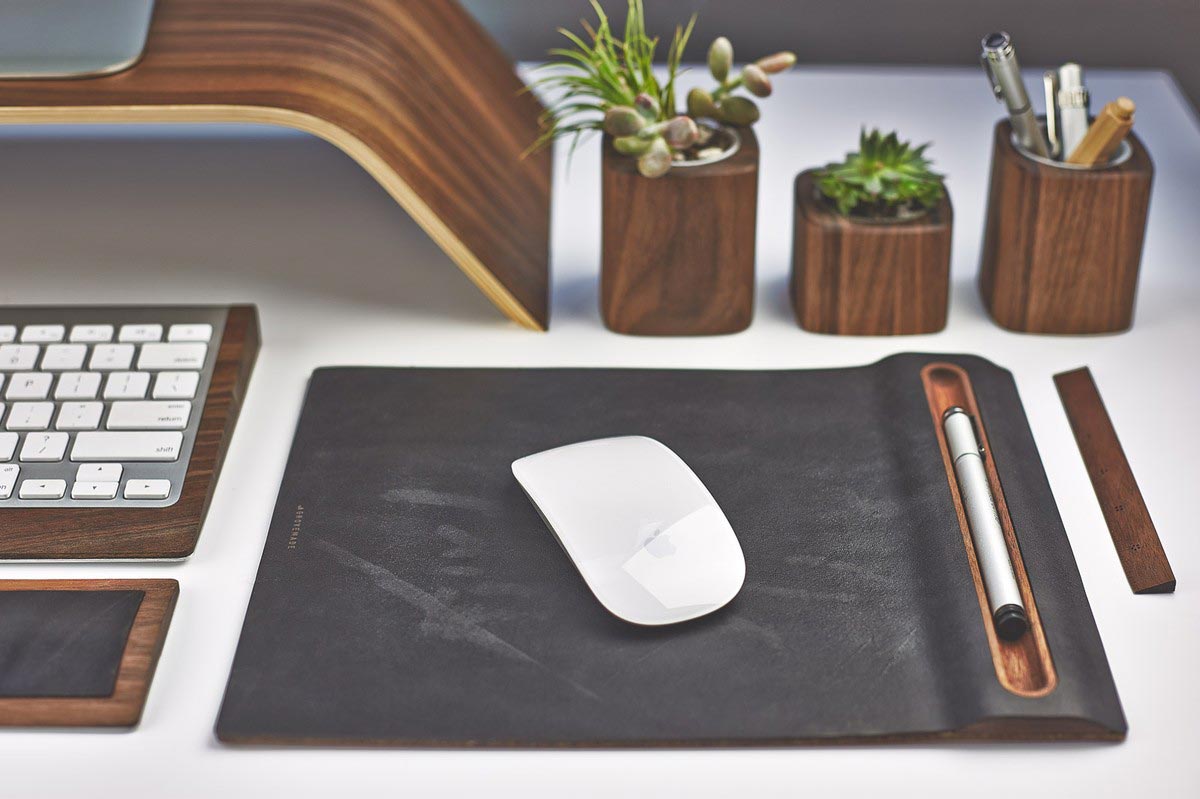 Design: Grovemade
Photography courtesy of Grovemade