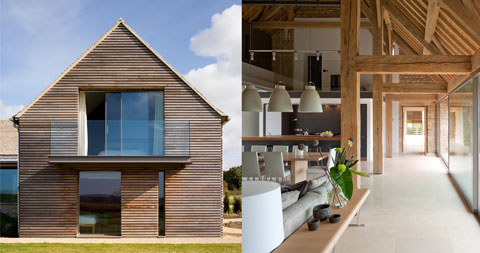 This new holiday home was built with salvaged stonework on the site of a demolished farmhouse in Oxfordshire, UK. Designed to appear as a traditional agricultural building, this converted barn sits naturally in the open countryside landscape.
The house includes a large kitchen/family room, six bedrooms, four bathrooms, playroom, utility room, gym and an outdoor swimming pool.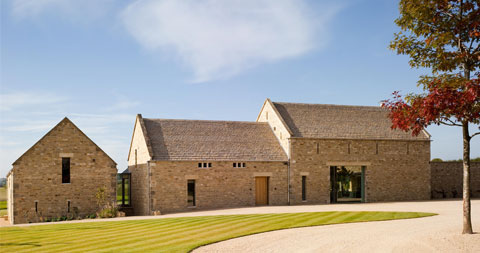 The practical design of the entrance and mud room allow the family's four children and their friends to come and go, while leaving the house relatively unscathed by the inevitable mud and muck of the countryside.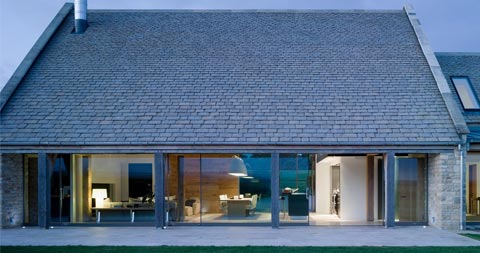 The main space is 9 meters high with an oak boarded ceiling, giving a sense of warmth to the large space, and a large contemporary fireplace. The structure also features Cotswold stone floors, oak floors, beams, doors and ceilings and white painted plasterwork. The energy to run the under-floor heating is created by ground source heat pumps buried in adjacent land.