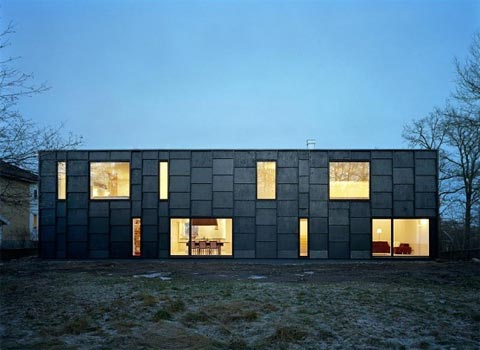 This modern home has caught my eye. At first i was taken by the facade cut-outs, enhanced by the dark exterior made from stained black plywood panels, mounted in layers on a slowly grown pine framework. Later i discovered that the cut-out design, not only does it introduce light from several directions, it also allows the viewer to catch a glimpse of the different spaces of the house.
Situated on the full width of its property, separating the front yard from the garden, the house is built as a 3D puzzle. The interior forms one continuous space across two levels, allowing for visual shortcuts, spaces and overlapping activities.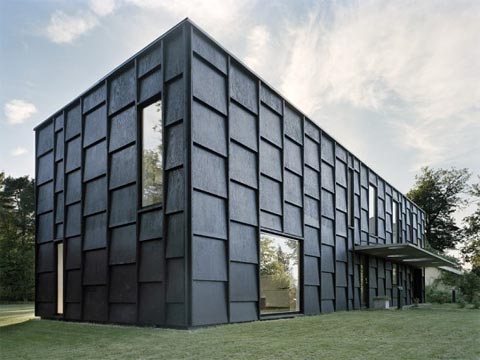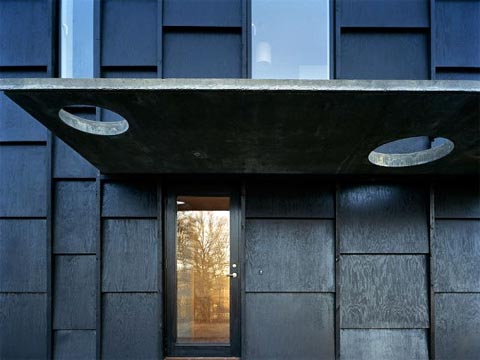 This contemporary piece of architecture displays clean geometric lines also on the inside. It features double-height dining and living rooms that also guide views diagonally through the house, and a rooftop terrace with sweeping views over the area. The interior is finished with white plaster, and all floors and wooden details are white ash.