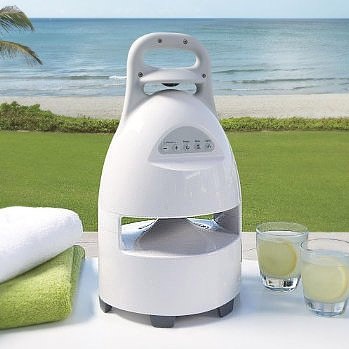 What I really like about this outdoor/indoor speaker is that it is completely wireless and so there are no restrictions as to where I place it and I don't have to worry if someone might trip over the wire. It is as if the sound arrives magically to the speaker.
Of course, the output from the speaker is not achieved magically and the operator is required to connect a transmitter to the audio source. This is very simple and fast – just plug one of the three cables into the iPod MP3 player, boom box, radio, or TV. It takes just a few seconds and there are detailed instructions so that no electronic experience is needed.
It transmits over a distance of 150 feet and is omni directional so I can also play music in the garden and not have the wire spread over the lawn. The sound will reach the speaker through walls, ceilings and floors and Lock Loop circuitry ensures that the signal gets through. There's no tuning ever! 3 audio channels prevent interference with other cordless devices so I can have non stop, interference free music anywhere I choose in the house or garden. Another neat feature is you can connect your MP3 player directly to the speaker not using the wireless facility.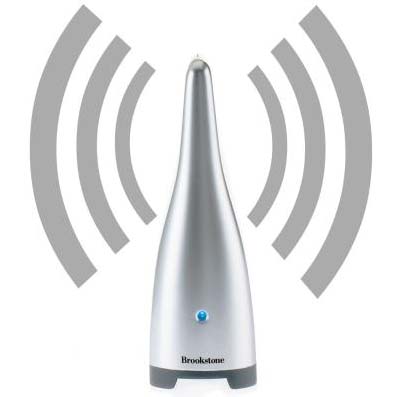 The 5″ woofer and 1″ tweeter deliver dynamic bass and bright, clear treble. All the controls are on the speaker so there is no need to run back and forth—inside and out—to adjust the volume or turn on or off. The extra bass booster is operated by the press of a button on the speaker and really increases the enjoyment of this unit. I don't even need mains electric supply as the speaker Uses 8 D batteries (not included) and has also AC adapters (included).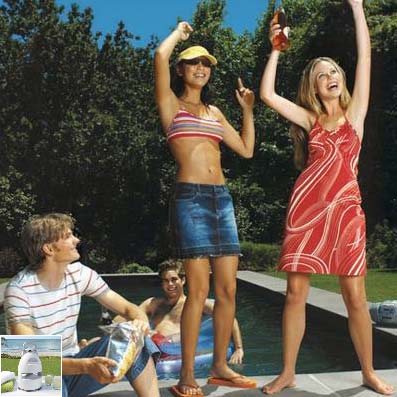 The built-in blue lighting illuminates the speaker for extra ambiance at night and looks really great in my garden setting. I hope the neighbors will appreciate this latest addition to my next BBQ as there will be music at all my future garden parties. I promise to keep a strict control on the volume!!
A little pricey, but for great sound quality from a very attractive unit, this all weather wireless speaker is good value and very innovative.
Buy This Item