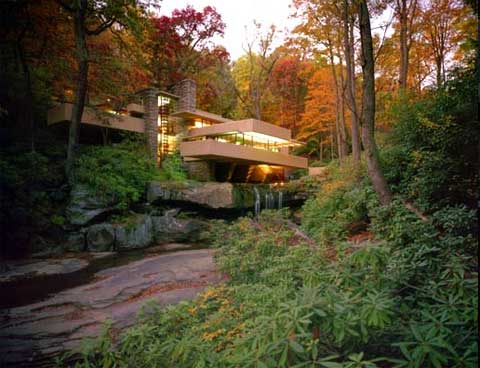 Fallingwater needs no introduction. Perhaps any discussion on organic or classic architecture is incomplete without reference to this amazing piece of architecture. Designed for the Kaufmann family by renowned architect, Frank Lloyd Wright, this beautiful house was built between 1936-1939 and as of today it is considered one of the greatest architectural achievements of the 20th century.
Fallingwater is located in southwest Pennsylvania's Laurel Highlands, approx. 90 minutes from downtown Pittsburgh. Nestled within the scenic, wooded Bear Run Nature Reserve, the house appears to be carved from within the stone, stretching out over a 30′ waterfall, created from the Appalachian Mountains.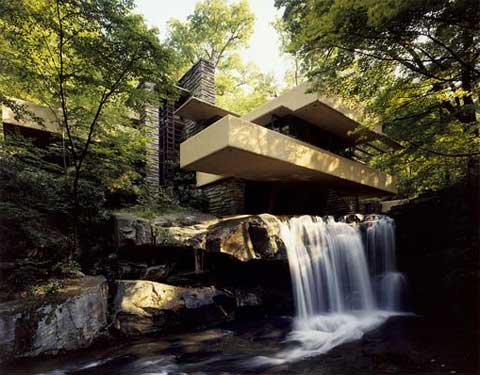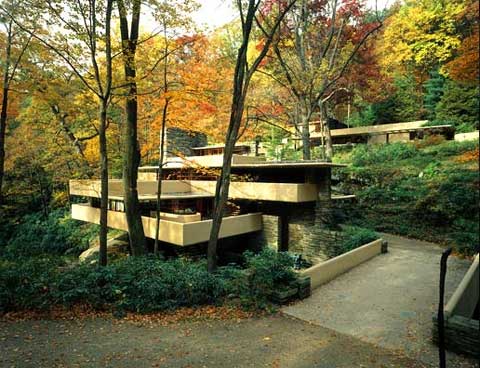 The house is so integrated with nature that the experience of visiting the house actually changes with each season, where winter, spring, summer and fall, all contribute to the unique experience of this beautiful home.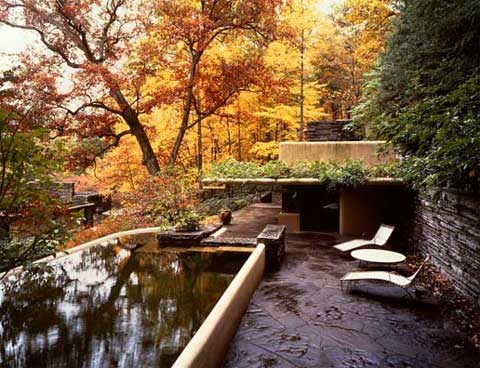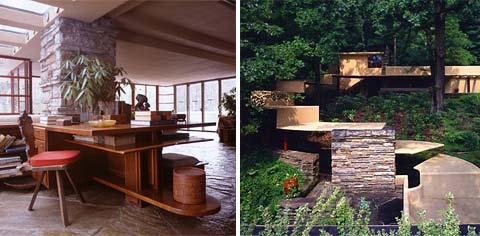 This unique private residence was designed to be a nature retreat for its owners, combining materials such as glass and stone with cantilevered terraces that reach out to their surroundings. A glass encased interior staircase leads down from the living room and allows direct access to the rushing stream below.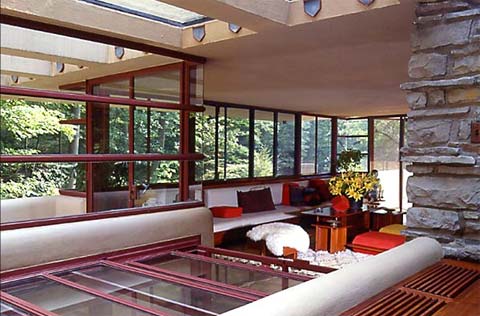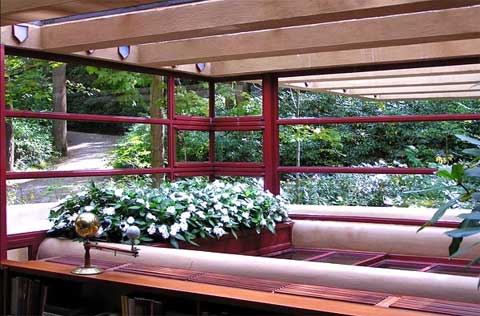 "Edgar Kaufmann jr. passionately believed that good design was an essential part of everyday life, just as it was at Fallingwater."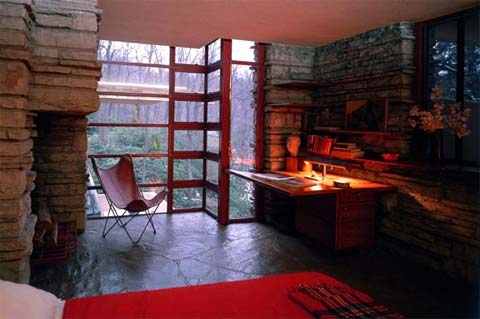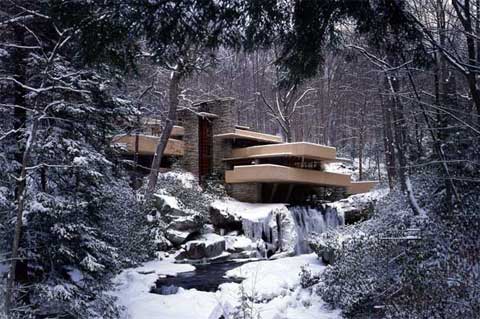 Listed among Smithsonian's Life List of 28 places "to visit before you die", this masterpiece is a fine example for organic architecture at its best, exploring the dynamic relationship between architecture, man and site.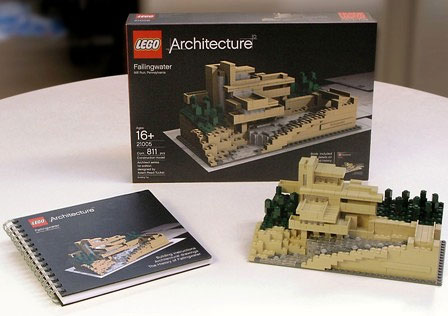 Fallingwater enthusiasts will appreciate the vast amount of books and DVD's, depicting Frank Lloyd Wright's most famous structure.
In addition, Lego Architecture offers a new and exciting concept in building and design in the form of 'The Fallingwater Kit' – a 811 pieces replica of the original house. Each kit comes with building instructions and archival material and pictures of this beautiful home – An item worth collecting by architecture and Lego fans of all ages.