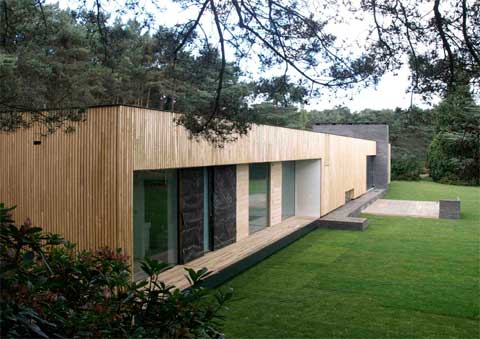 The New Forest in southern UK is definitely one of my favorite areas in England – a genuine walker's and cyclist's paradise, where ponies and cattle freely graze the land, wild deer browse beneath canopies of mighty oak and beech, and small villages dot the area. Located in the New Forest, what once was a large suburban style two-story house is now a modern sustainable home designed as a long, low pavilion.
The owners requirements were privacy while living in close contact with nature. The result was a timber-framed, cedar-clad box-like structure with a green roof. Three bedrooms open up to the east and morning light, and a large open-plan living room and kitchen/dining area, as well as a master bedroom suite and study, open up to the west with views of pine trees.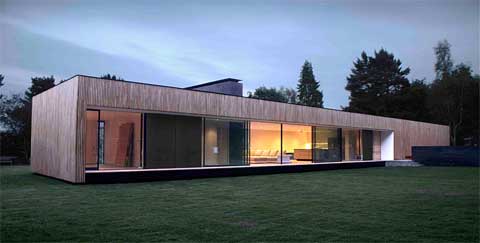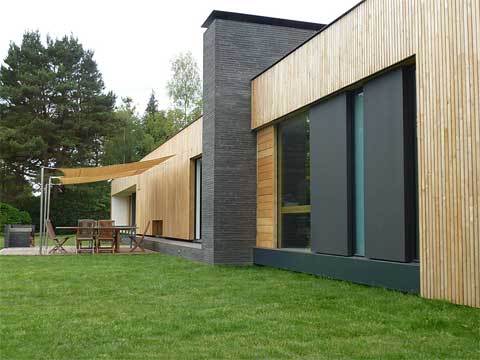 The house sustainability features include a ground source heat pump, rainwater recycling and high levels of insulation.
A large brick chimney and hearth, built in reclaimed bricks from the original demolished house, beautifully anchors this stylish pavilion to the site.