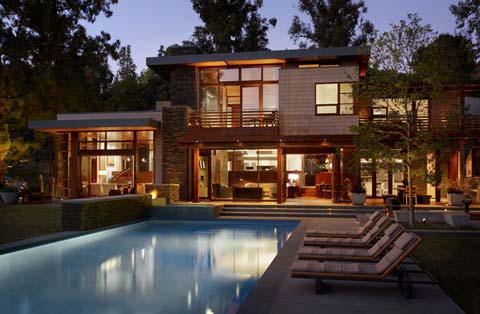 Yes, I know, it's a McMansion, …and as most of you already know we usually don't write about very large homes, as we are totally into 'small is beautiful' and 'small footprint' and 'earth friendly' make us smile. However, when it comes to design, aesthetics as well as unusually cool stuff, we sometimes make an exception.
Apart from its beautiful location and the fact that this house boasts a total space of a staggering 10,000 sq. ft. – yup, this is not a joke. I don't know why people need that kind of space, however this is certainly not the reason for this story – What caught my eye were some of the design details throughout the house, making this house worth more than the sum of its parts.
The Mandeville Canyon Residence is located, where else if not in Los Angeles, California. The house was split into two wings – north and south – which turn away from the motor court to face an expansive lawn and the surrounding canyon views.
This huge home has been divided into smaller parts, where outdoors are accessible from almost any room. The living room, for example seems comfortable and modern. At the heart of the home is a great fireplace that begins in the living room then penetrates the exterior wall to become a wedge-shaped landscape feature and finally, the pool wall.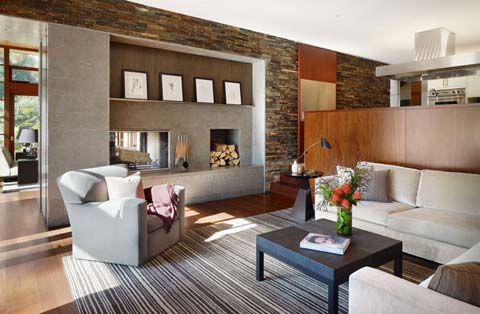 The master bedroom is truly pampering, looking like an exclusive hotel room. Take a look at the built-in niche where you can lounge with a good book or magazine on a lazy afternoon.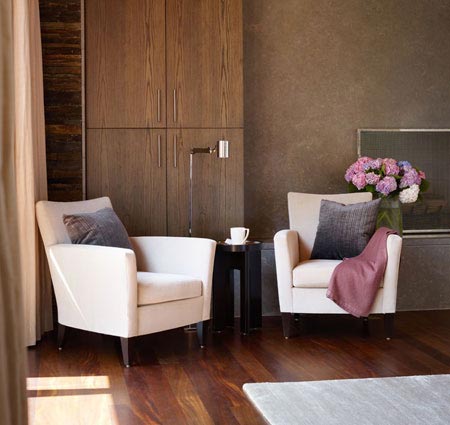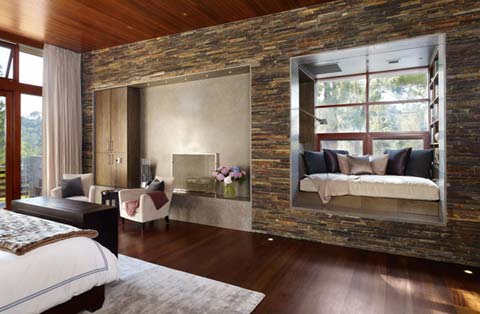 The bathroom is modern, spacious and airy with lots of natural light. I love how the bath integrates with the shower, providing space for bathroom products as well as a place to sit.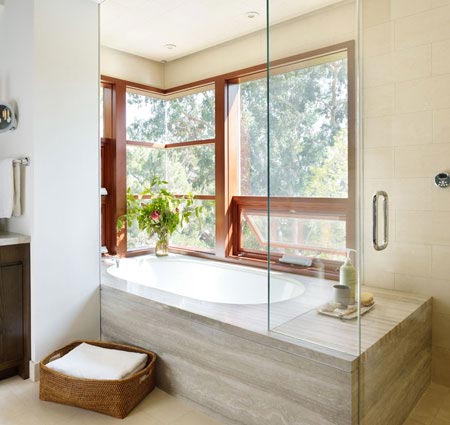 The wooden stairs are also beautiful, embedded with modern lighting fixtures.
No McMansion is complete without a screening/media room. Every movie buff has, at least once in their life, secretly wished for a screening room where they could lounge comfortably with friends and watch their favorite movies.