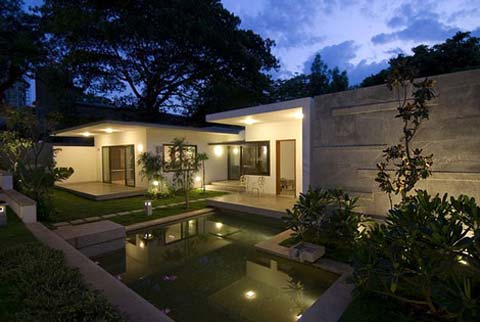 This house looks like a modern Indian oasis. And how appropriate it is to be located in Bangalore – The Garden City. The house is beautiful, inside and out, featuring the most delightful inner courtyard, outdoor water features combined with traditional elements and a contemporary flare.
As can be seen in the Vastu House, the architect's distinct style of tropical residential architecture uses local materials and concepts, however the design interpretation is contemporary and refined.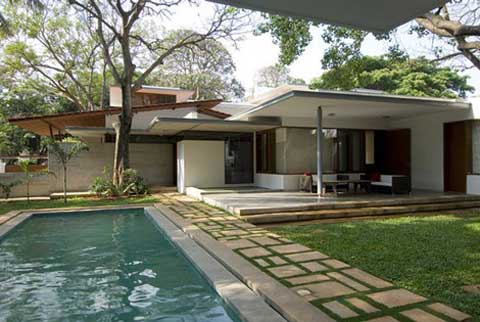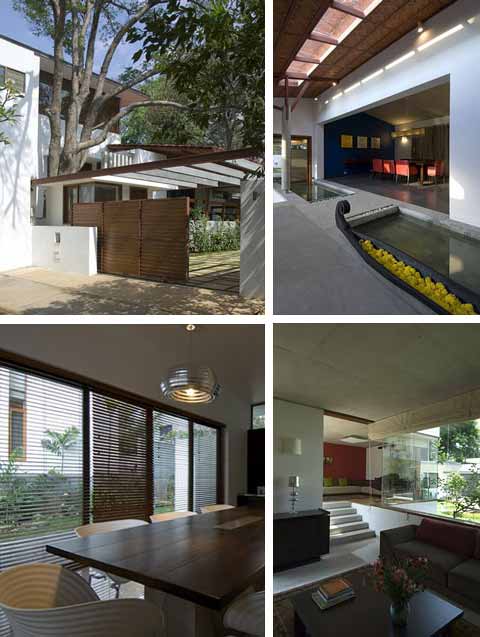 I love the design of this bathroom – it's spacious and airy and the skylight floods the room with natural light to be enjoyed by both man and vegetation.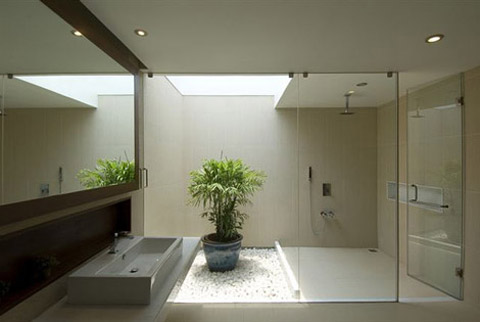 The courtyard and the trickling water feature are calm and relaxing, providing shade from the sun as well as serenity.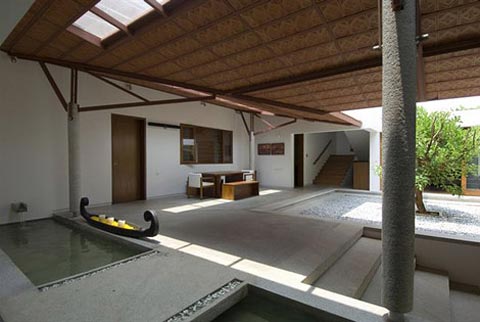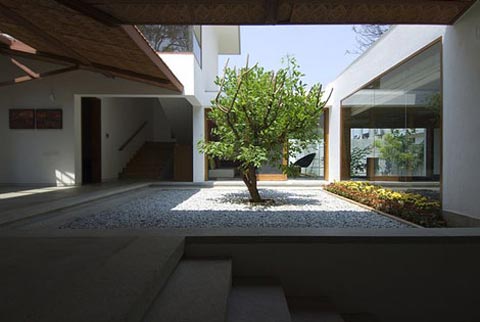 …just look at this piece of furniture, bursting with color…