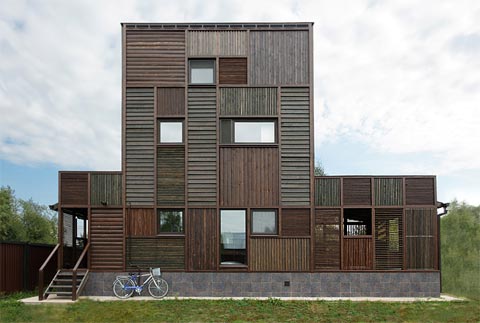 This unusual house is not your average bright modern home, yet it holds a certain ambiance reflecting both the traditional and innovative aspects of architecture design. The atmosphere is of an old nostalgic country house, while the architect, Peter Kostelov, via his unique artistic concept, has achieved a flare of originality and the illusion of spatial dimensions.
The house was designed for two couples; it's located in a small village in Tverskaya Region overlooking beautiful views of the Volga river. The structure facades are divided into rectangles made of different shapes and colors of wood 'patches', creating a unique geometrical look and feel.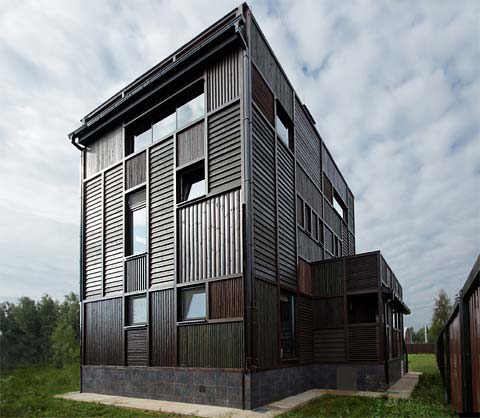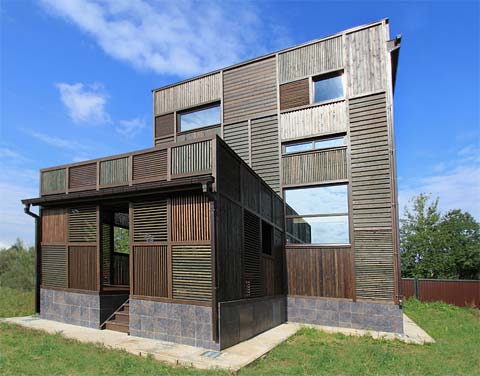 With a space of 133 sq. meters the house consists of three floors surrounding a central wooden staircase; a kitchen/dining room, living room and a guest room on the ground floor, two bedrooms and a laundry room on the second floor, and an office/studio on the third floor. There are also two terraces and several bathrooms.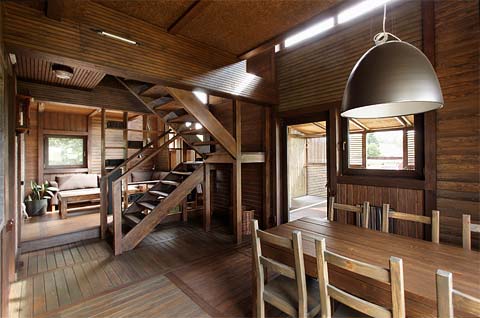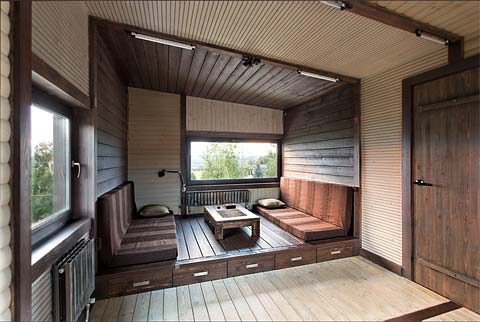 Some of these rooms seem to have been frozen in time, or perhaps taken from a movie set.