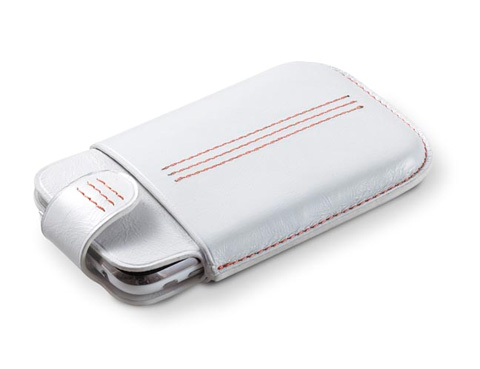 It seems the allure of the gleaming silver cigarette case still remains; what was once associated with classic movie stars like Marlene Dietrich or Humphrey Bogart has made its way to the new digital world of iPhone users. Inspired from the antique cigar case, this sleek item is actually Acme Made's new case for the iPhone – it's a combination of class and contemporary styling, and it's smokin' hot (without the obvious health hazards of smoking, of course).
Available in White, Black and Chocolate, this beautiful case is styled from genuine leather, lined in a soft microsuede to avoid scratches and ease the iPhone in and out. I love the small details of the White and Red 'sporty style' stitching patterns on the front and side of the case as well as on the snap closure, that helps keep your precious iPhone securely in place.
If you're looking to travel light, you'll be happy to hear that there's also hidden card pockets to hold an ID, credit cards and other items. Oh, and by the way, this awesome gift will fit nicely in that special someone's Christmas stocking.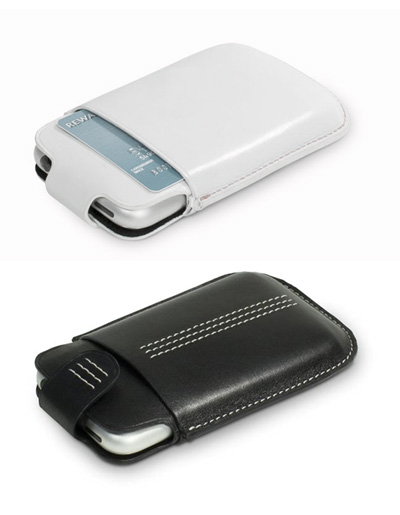 Buy This Item