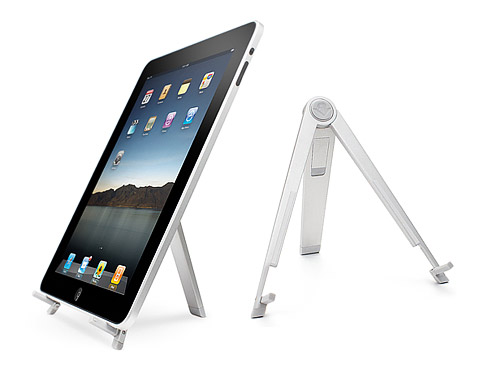 Well, we all know by now the iPad's pros and cons. I know I'm not objective at all, but as a gadget freak I can't see too many cons. I was lazing around with my iPad the other night when my friend called in. She looked at me completely shocked, asking me what the heck I was doing holding the iPad that way. As I didn't have a clue what she was talking about, she pulled out from her bag a silver folding stand while giving me a merciful look.
I hate to say it, but she was right giving me that look, as this is probably the only thing missing from the iPad, and what an amazing thing it is. Compass is a stylish, folding stand that allows users to position their iPad in three unique ways; portrait, landscape, and work mode.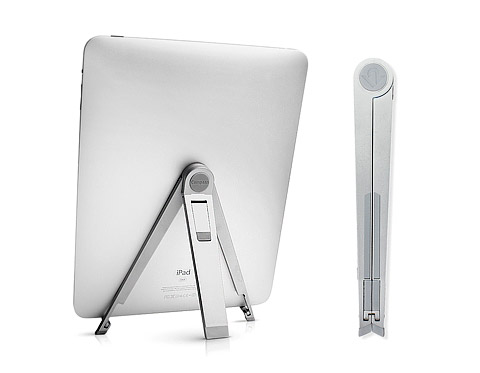 Its attentive design allows for quick and easy transition between each display mode, while its durable construction and sleek look make this item such a smart choice. Perhaps the biggest strength of this gorgeous sliver of steel is its versatility. Folded flat, Compass is a mere 7-inches long by 1-inch wide, about the size of a candy bar. Small enough to carry anywhere and use everywhere you go. Well, the only thing I have to say now – I know what my friend is getting me for Christmas, and I love it!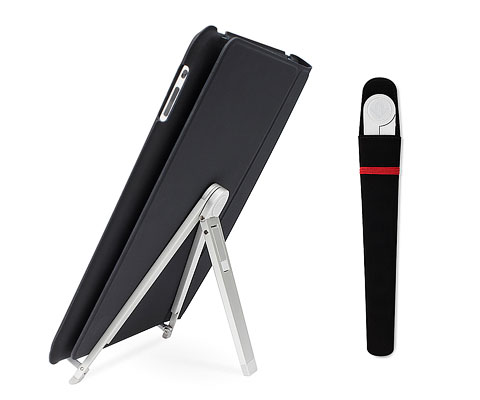 Buy This Item