Designed for the cosmopolitan but rugged user, the Airbender Mini is a durable case and keyboard for the iPad Mini with Retina display. The Airbender Mini converts from a seriously protective case to a stand that makes your iPad Mini look almost like a full-scale laptop for a moment.
Outfitted to the back of the Airbender Mini is a chrome-finished aluminum arm that pivots the iPad to landscape or portrait views. When the Airbender Mini collapses, it conforms to seal the iPad Mini in safety while still revealing the important ports for charging.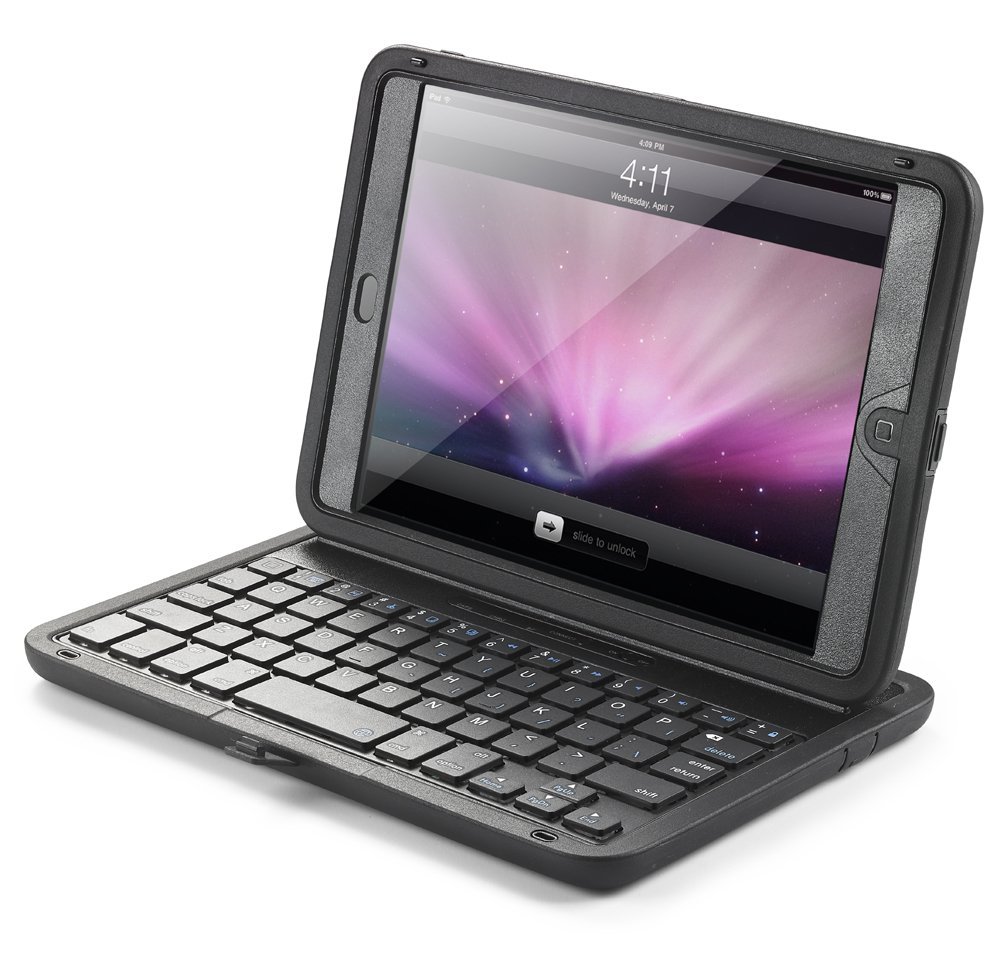 If you have a need for the portability of an iPad Mini but you want to keep it safe, the Airbender Mini was designed for you. Its quick-to-open, quick-to-protect design is almost made for the global adventurer who might need to have a little moment with technology.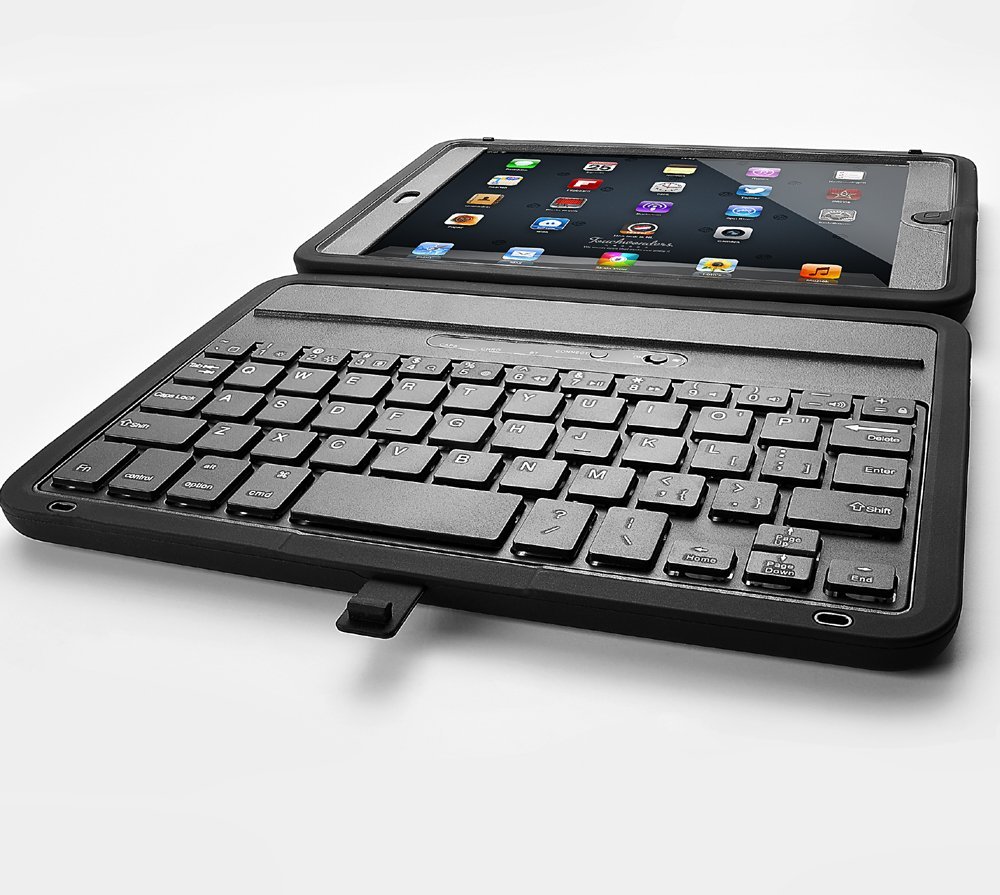 The case is made of a durable, polycarbonate material, and the keyboard is only .4 inches thick. There is even a built-in battery that will keep your iPad Mini powered longer that it could on its own.
So, plan an adventure, and all you need to take is your iPad Mini sheathed in the Airbender.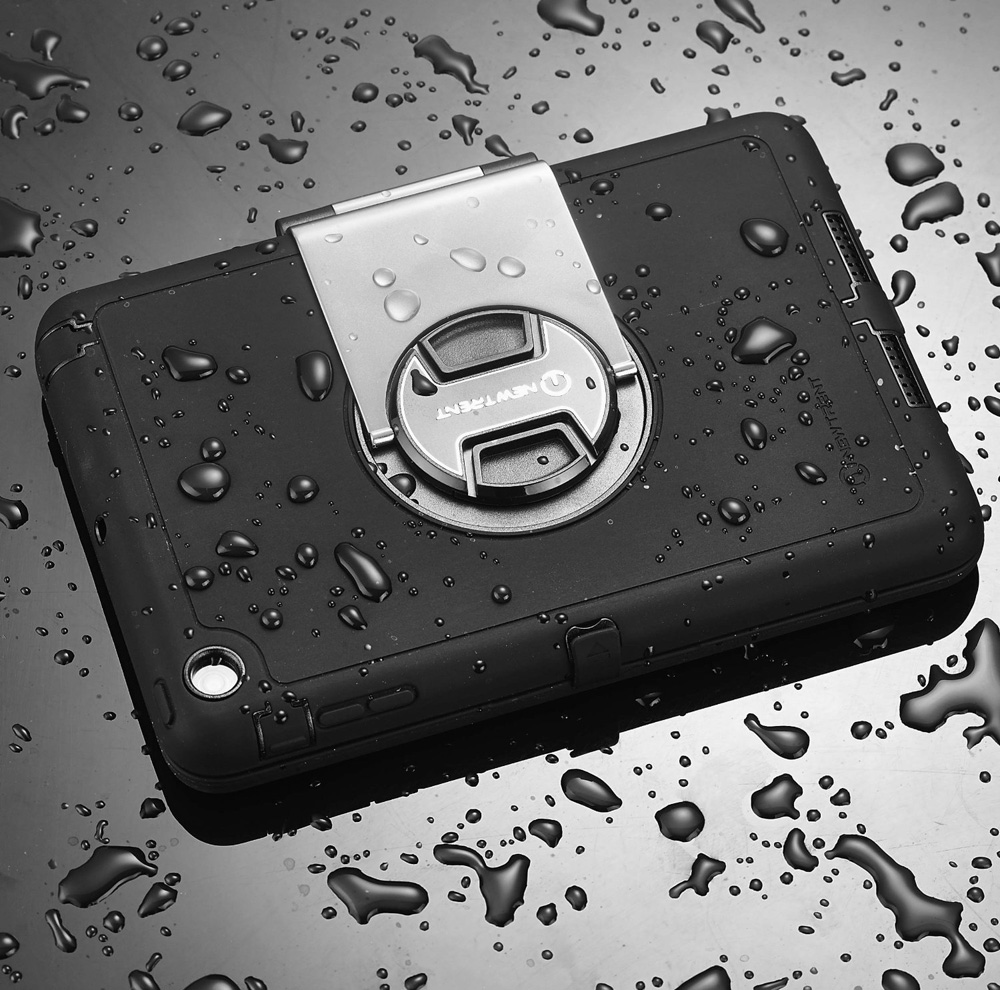 Photography courtesy of New Trent.
Buy This Item