Tablets have become an integral part of our lives. We use them for work, leisure and virtually everything in between. The Yohann Stand is a designer piece upon which you can rest your iPad. With the Yohann, you can enjoy the best viewing angle and also benefit from a beautiful and elegant stand that compliments both your iPad and lifestyle.
An impressive part of Yohann's design is that it is made from a single piece. This gives it an appealing flow, and also makes it very user friendly since you don't have to manipulate a kickstand to get the angle you want. With the Yohann, you can place your iPad either vertically or horizontally and enjoy 3 different viewing positions. Also, if you are working on a soft surface the stand gently dips into the surface and provides your iPad with extra stability.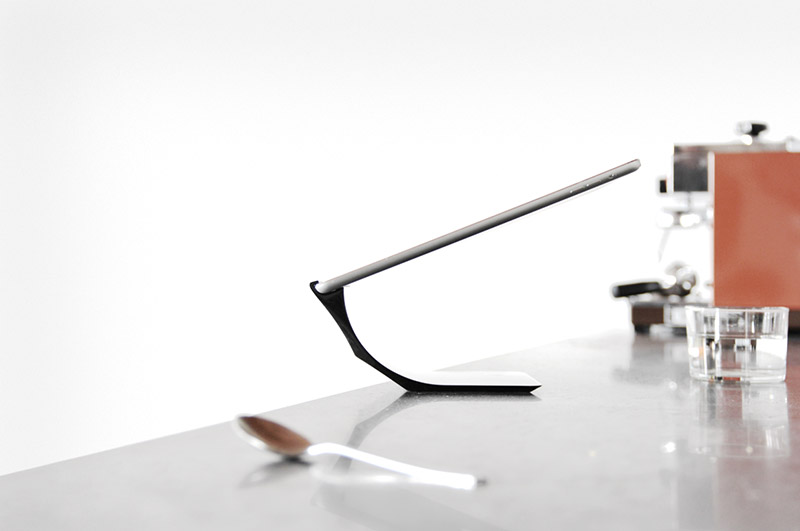 Available in several different colors and textures, you can choose from either Chery, Walnut, Oak or Maple wood. There is also a line made from glassfiber-reinforced polymer which is covered with a piano lacquer finish and you can choose from a black, white and or glacier blue finish.
Compatible with iPad 2/3/4, iPad Air or iPad mini, it has an embedded hole at the bottom that lets you attach a charging cable. For the iPad Air and iPad mini ,the Yohann has special holes that correspond with the speakers so that you get the best sound quality.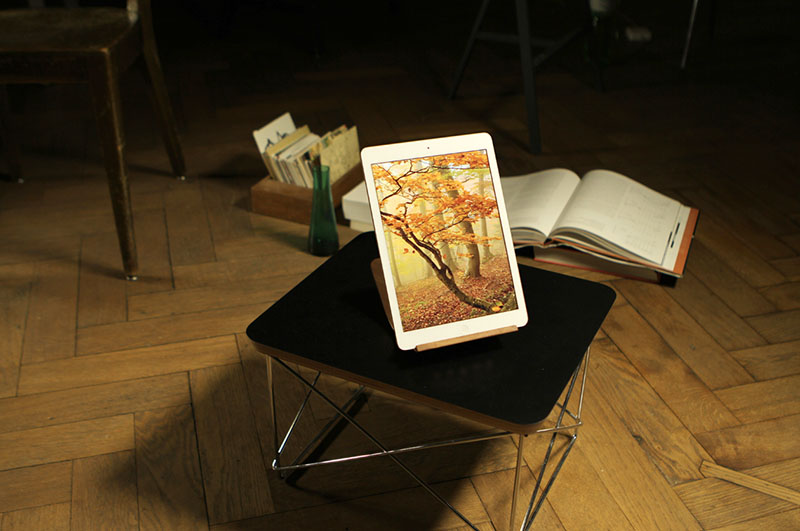 Design: Sillber
Photography courtesy of Sillber