What's old is new again thanks to Qwerkywriter – an old-fashioned typewriter interface that offers modern technology implementations, making this piece precisely …fun! Which was exactly the intention of designer Brian Min.
With cubical-style workspaces running the show in almost every office these days, the creators of this ingenious product thought it was high time to bring on some personality and bring back some old-school charm.
Based off of the endless possibilities created by crowdfunding, purchasing one of these keyboards will help creative types continue their passion, while giving you a passion piece from which to work off of daily.
Offering wireless technology via Bluetooth, Qwerkywriter is compatible with nearly every device, while maintaining old-world charm via the vintage "clicky tactile feel" of each keycap button, and a Return Bar that acts as an enter key, with other programmable options as well.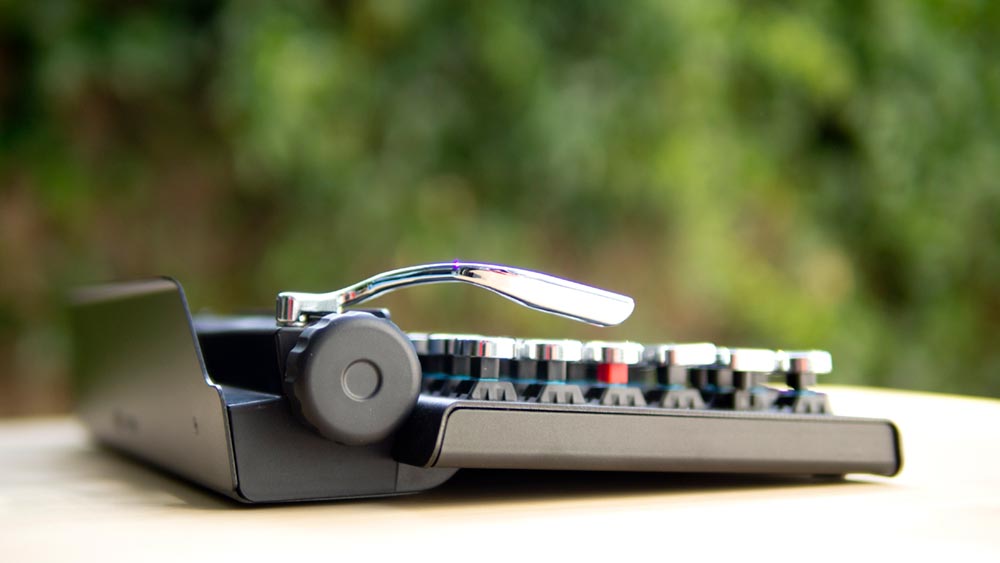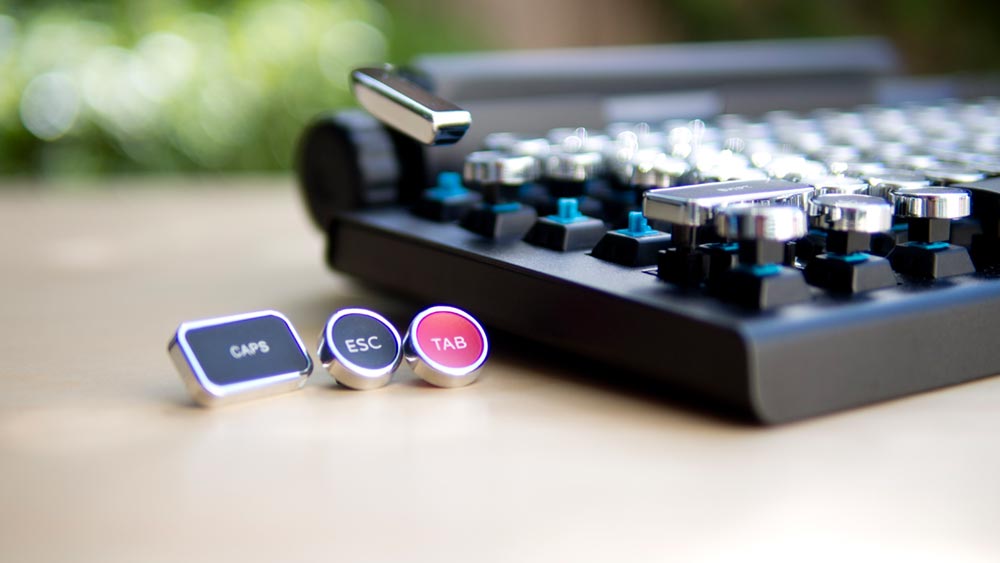 This historic piece of modern technology is constructed out of aluminum metal alloy, ensuring its sturdy feel and function, while the tablet stand is equally functional and compatible with tablets up to 12.1 inches.
A true win in combining technology with simpler times Qwerkywriter. You have allowed for all the charm and fun without forgoing any modern conveniences. High fives all around!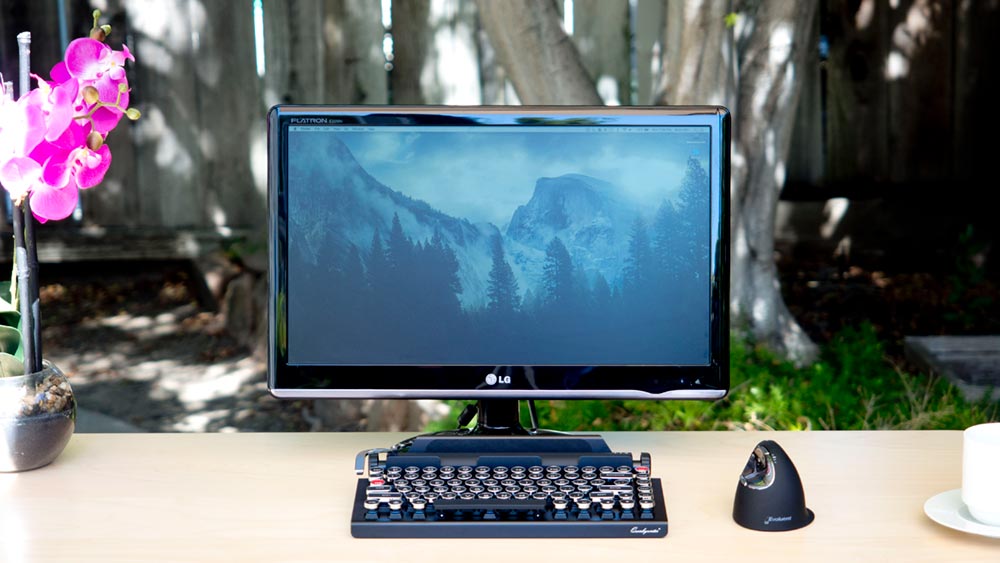 Qwerkywriter
Photography courtesy of Qwerkywriter