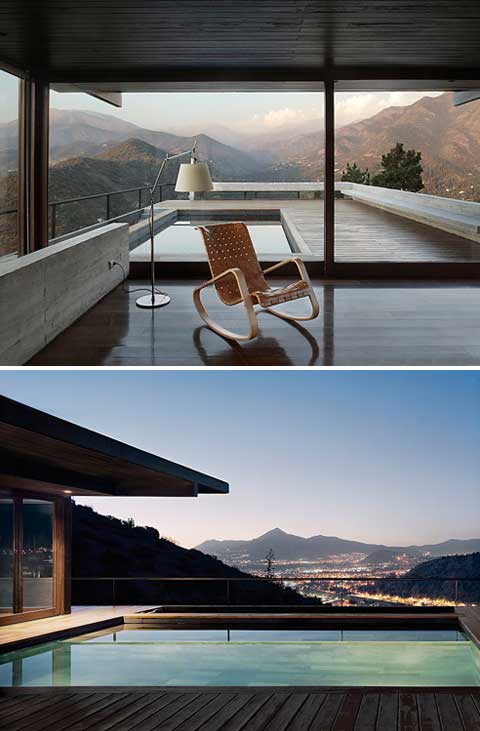 An amazing view like this one is not easy to find, unless you are the proud owner of the house on the road to Farellones in Santiago, Chile – Isn't it gorgeous? The client requested a single-family home where he could get away from the city and connect with the landscape of the Andean foothills.
This beautiful place is interrupted by an 8×36m horizontal platform running north-south against the slope. The total space of the structure is 230 sq. meters. It consists of a guest room, patio, glass pavilion, terrace and a pool overlooking the foothills, pines and the deep valley below.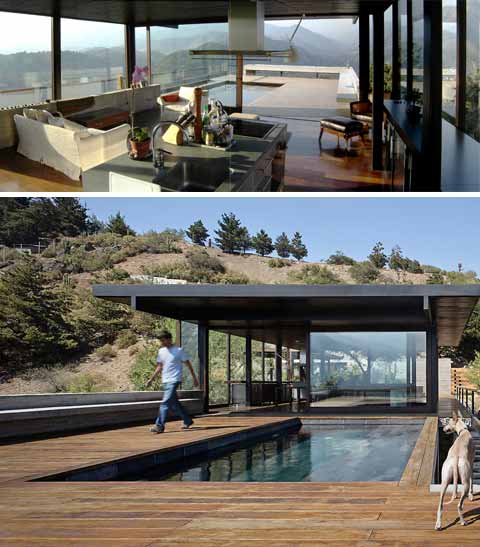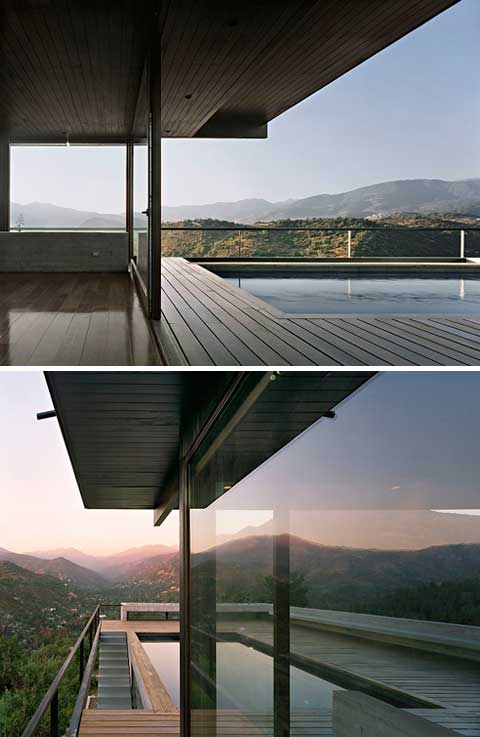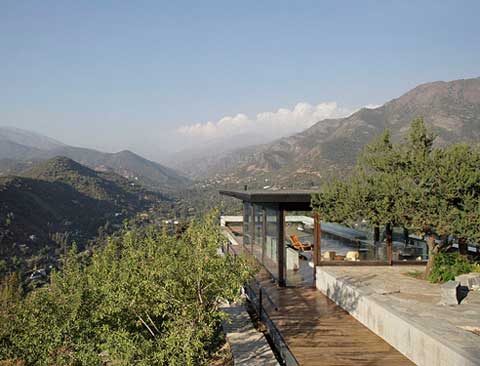 The unique topography, its slope and vegetation, were all considered in the design of the house. The surface of the patio is raised approx. 70cm above the level of the platform, defined by the base of a pre-existing hawthorn tree.