Remember we told you about the Diamond House with its roof deck overlooking the hills of San Francisco? Well, at the back of its garden there's a lovely new garden room that was built instead of an existing shed. This single room serves as a study/office as well as an extra living space away from the main house.
Part of the original structure, the perimeter walls and the foundation footprint, were used and a new mat slab and roof structure were inserted. The new roof is anchored to the existing walls, floating above two new steel columns.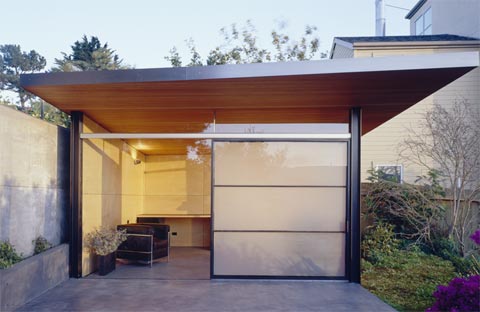 Transparent and translucent movable walls give the shed a contemporary Asian flair, blending the interior space with shrubs, grass and trees that inhabit the outside garden.