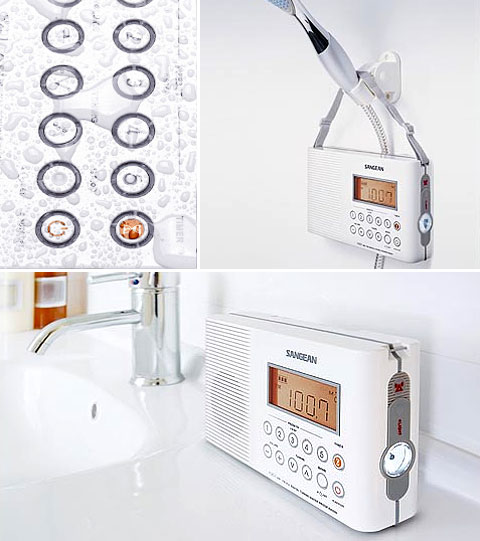 Singing in the shower is fun, but listening to some real tunes is even better; all you need is a good, waterproof digital shower radio, like the Sangean H201. It has a built-in AM/FM antenna with PLL digital tuning, 10 station presets and auto seek function, large, easy-to-read backlit LCD and it is water resistant up to JIS7 standard.
Taking a shower is something we do everyday, sometimes without even giving it a second thought; there's no reason why we couldn't enjoy our time under the hot water even more. With the most easy-to-apply bracket and hanger, the Sangean Digital Shower Radio makes it even easier for you to tune into your shower the way you like it – literally.
Taking a shower is not only for cleaning up the dirt, it's also good for cleaning up your thoughts. For a lot of people, clearing their heads mean that they get to hear their favorite radio show – with the Sangean H201 Digital Shower Radio, they can do it while enjoying the most relaxing time of day. Heck, for many people, shower is the only time a day they have for themselves, so they better make the most of it!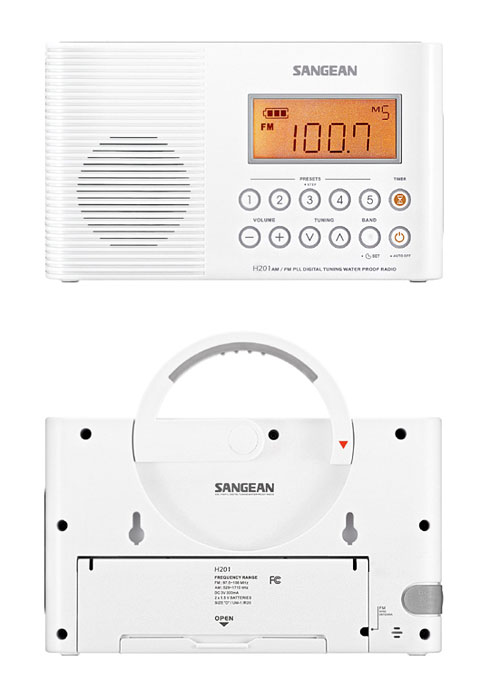 This could be an ideal gift to give to anyone you know, who needs some quality time with their favorite tunes. I mean, who wouldn't want such a great gift?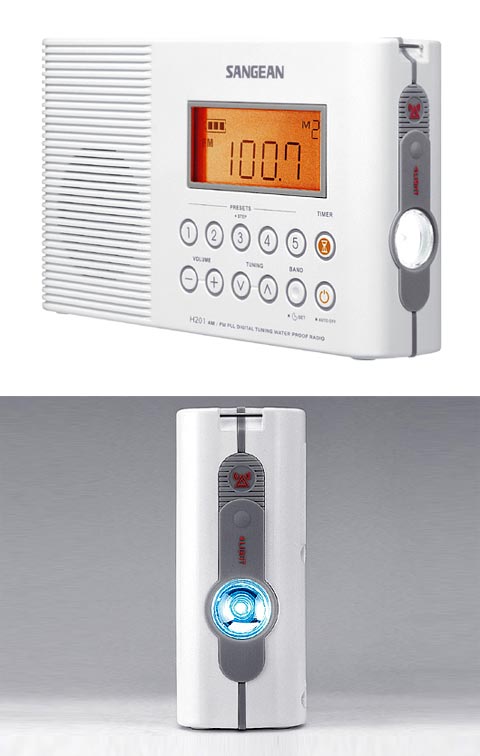 Buy This Item