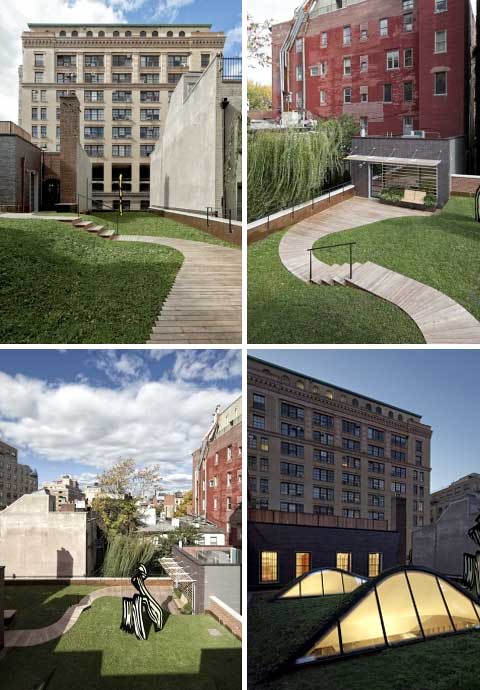 I simply love the concept of this project: knitting together the roofs of two separate buildings with a new planted rooftop sculpture garden in the West Village. How smart is it to use the extra roof area as an open space both for art and nature, especially in crowded urban areas such as New York City.
The green roof, or sedum roof, climbs and covers two new thin-shell concrete skylights, over the artist studio below; this architectural element is gorgeous, resembling two hillside manors, intriguing and full of charm, as if were taken straight out of Hobbiton.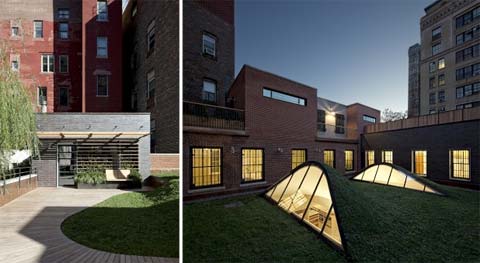 How clever is the architect's decision to create an organic form for both skylights in order to bring light into the studio space below, while at the same time fit together with the overall roof theme.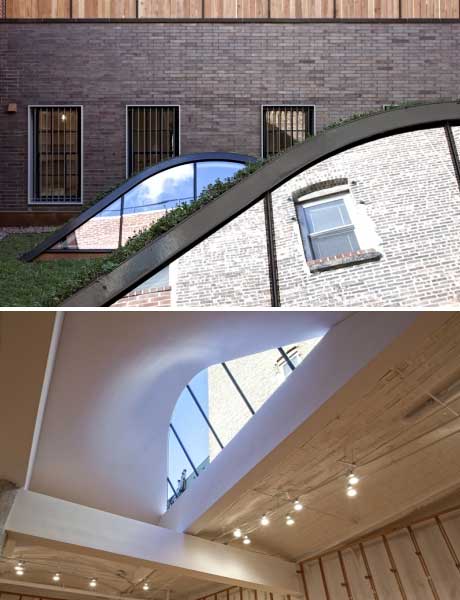 The project also includes the renovation of the penthouse apartment and office, as well as reconstructing the building with exterior insulation and a new high efficiency boiler.