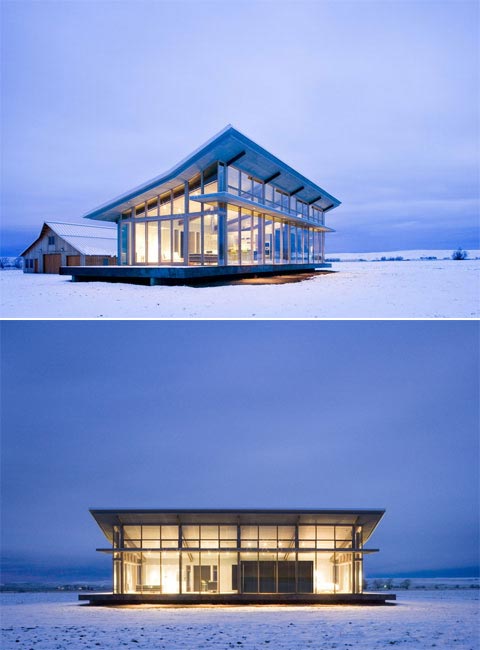 This small house is a contemporary glass box that floats atop the surrounding wheat fields of Northeast Oregon. It's overall design is inspired by the traditional architecture of barns and farmhouses in the Pacific Northwest – only wrapped up in glass.
In my opinion, the house and its location are breathtaking. One of the things I like about it is its element of surprise; who would expect such a small house made of glass to be exposed to such a wide open space, and yet it seems like such a natural choice, building a house from glass to witness nature at its very best without a glimpse of disturbance…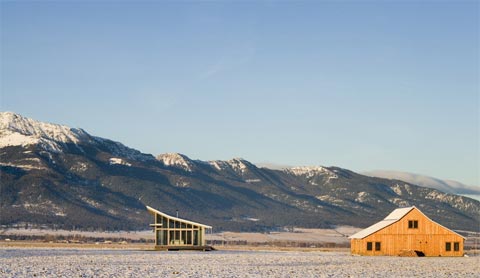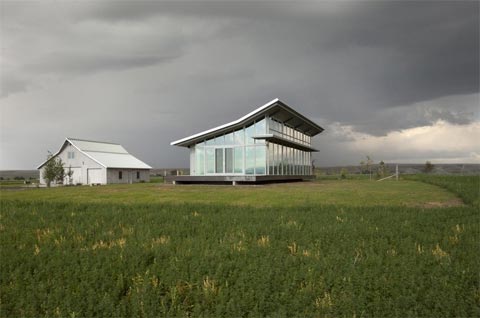 The house was planned as a sustainable structure, taking advantage of passive heating and cooling aspects; in winter time, its south facing orientation enjoys passive solar heat gain from the low-angled winter sun; in summer, roof overhangs and a light shelf block the high hot summer sun from entering, while large, operable windows provide cross-ventilation cooling, lessening the house's need for air-conditioning.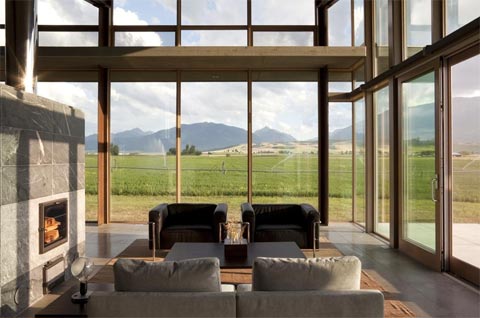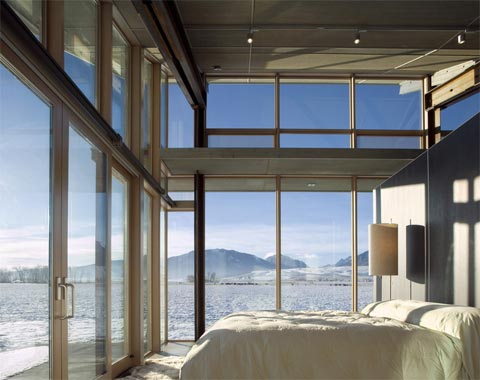 Inside, the interior design is contemporary and sleek, featuring modern pieces of furniture and lighting.