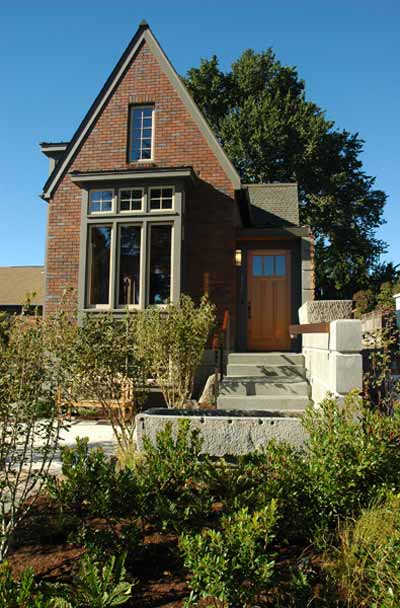 This narrow building is being used by its owners as a getaway, an office outbuilding to their existing house, and a guest house to accommodate out of town guests. The house is situated on the western facing slopes of Seattle, Washington, with views to the Puget Sound.
The existing lot was quite small and so construction has been made into the slope, opening up three stories to the surrounding views. Near the entrance and overlooking the garden, large bay windows bring light into the double height living space.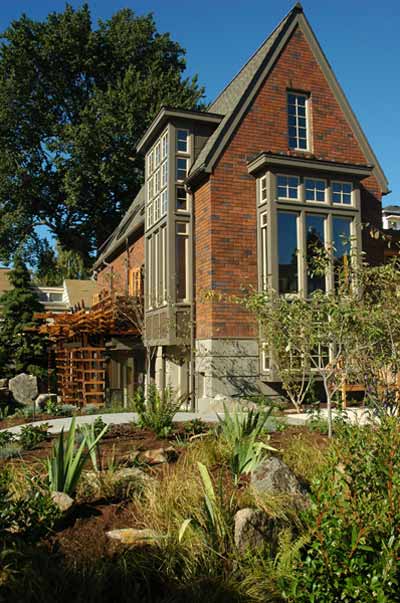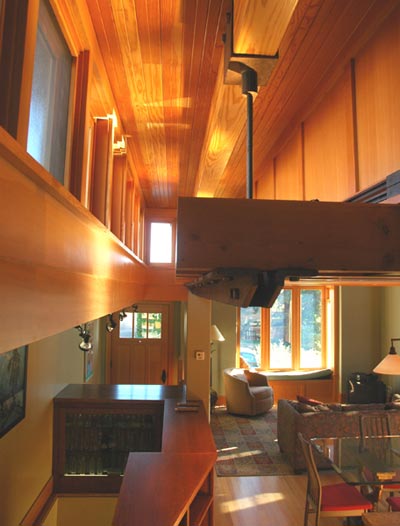 Surrounded by unique trellises, wooden balconies extend the living spaces, opening out to the garden and bringing in summer breezes; rain chains collect rainwater into ancient Chinese troughs located in the landscape.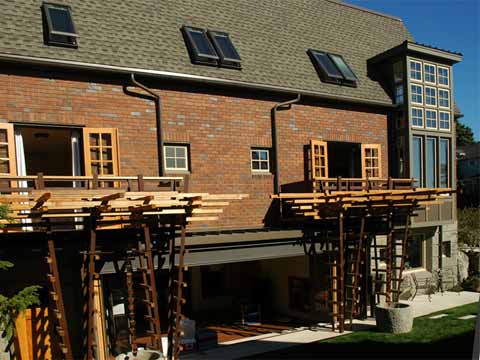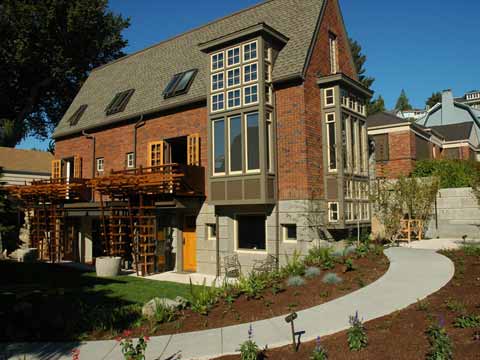 I admit it, I have a soft spot for cozy dormer nooks such as this one pictured below; how lovely would it be to sit there reading a good book while bathing in natural sun light and taking in the views.