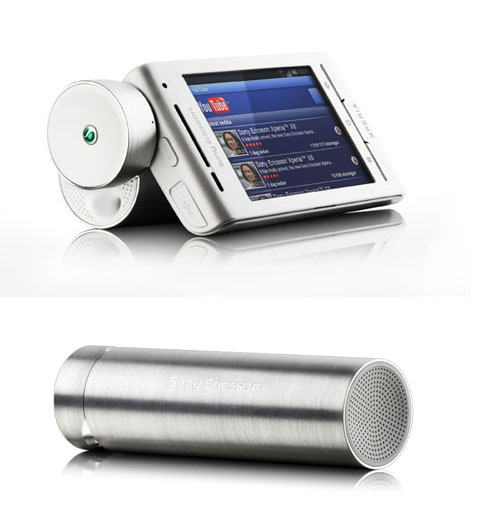 I was really looking forward to get my hands on Sony Ericsson's new Media Speaker Stand MS430. Here is a portable speaker, small enough to slip into your pocket or purse (weighs 2.4 oz), and is the embodiment of style, shape and sound (considering it's only 4.3 × 1.2). The MS430 has no cords, it's plug and play and fits almost every smartphone, MP3, iPod/iPhone – Simply plug your device into its 3.5mm connector, put in the 3 included AAA batteries, and you're good to go!
The package arrived by mail; a small silver box holding a tube-shaped item, shiny and sleek. Made of aluminum, the smooth shape felt good in my hands, not too light yet extremely compact. The design is also beautiful, a silver tube with white surfaces on each end; one cap is cleverly adorned with Sony Ericsson's green dot, and the other is a speaker. OK, now what?
At first I wasn't sure how to open it – and here is where the smart part comes in – the 3.5mm connector is actually hidden within the speaker. Talk about smart product design… To uncover the connector, simply pull out the cap and turn sideways until the cap sits comfortably with the connector sticking out on its side.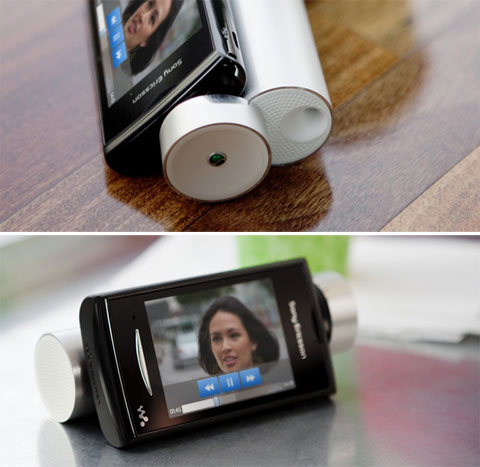 While uncovering the connector we also uncover another speaker, which adds a rich tone to your sound. Wait, there's more, the speaker is also designed to support your mobile phone, keeping it in a comfortable position to watch movies and control your sound tracks.
That's it, simply plug your device, turn it on, and hit the road. Enjoy your favorite music or watch your videos, at the beach, park, or at your local coffee shop. Just when you think you've seen it all, comes a product so smart and stylish that rocks your world.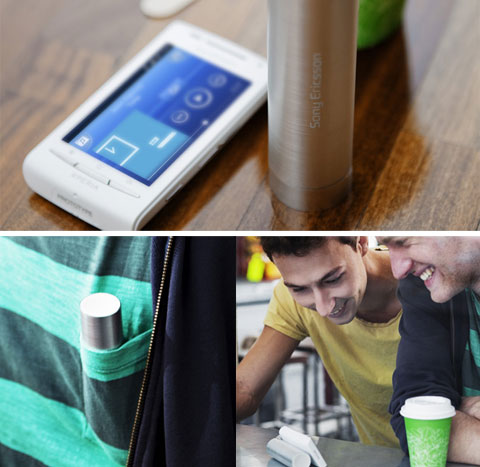 Buy This Item