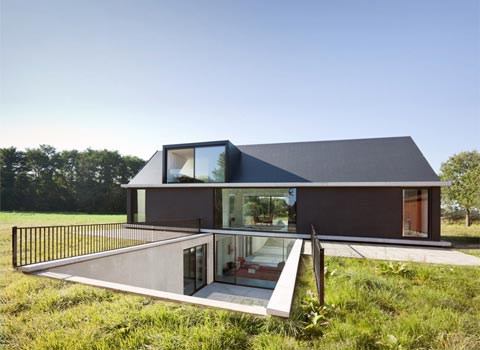 One of the most interesting aspects of modern architecture is finding creative solutions in order to deal with environmental issues, site location and budget – literally thinking out of the box. What caught my eye in the design of Villa Geldrop was the fact that half of it was situated below ground level. You dont see that everyday, do you?
This 415 sq. meters home is located at the end of the site, next to an existing barn, surrounded by trees and grass. A long corridor sloped on each side – almost like an incision in the landscape – connects the private spaces of the house below ground.
This unusual feature brings light into the underground bedrooms, creates an outdoor patio space, and provides direct access to the surrounding landscape.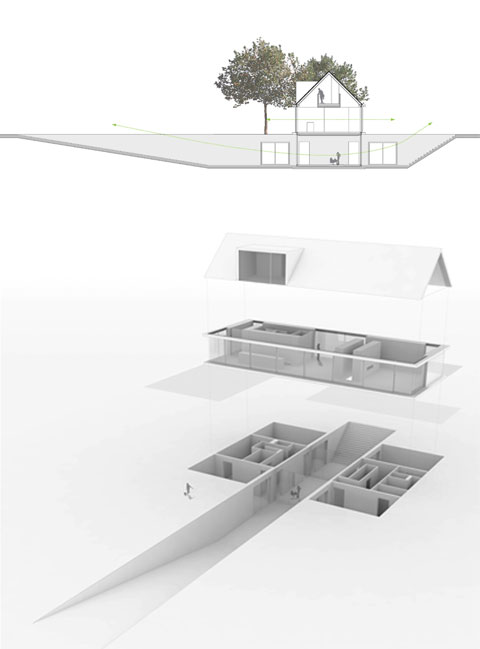 At the ground level and the 1st floor, you will find the large living/dining area, kitchen, study and playing areas. Through voids, roof lights and high passages a tremendous spaciousness is created.