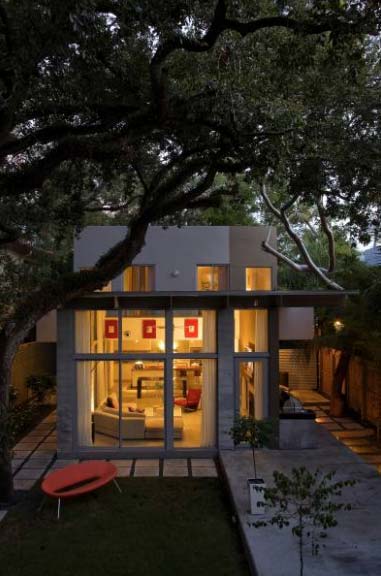 Surrounded by several huge oaks, this courtyard design, at the back of a small lot, provides a quiet outdoor space to relax in. The lot is divided in a such a way that the front structure and garage serve as a buffer, preventing street noise from entering the small courtyard in the back, as well as to the main public spaces of the house.
Casa Grove is situated on a wooded lot, 40 feet wide x 170 feet deep, facing a busy avenue in the north part of Coconut Grove, Florida. Although compact, it features a long and narrow entry, which creates the feeling of entering a large open space.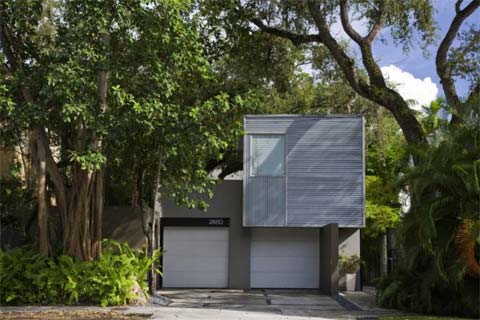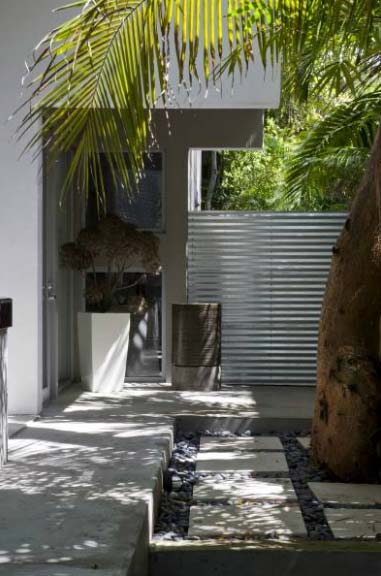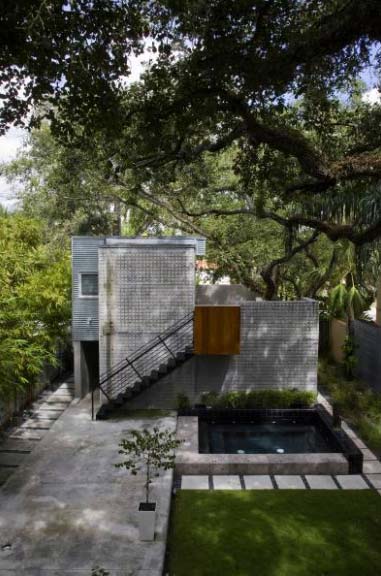 Inside, the house is formed as an open plan, combining a gray color palette with spots of bright red and an exposed corrugated steel roof and sidings; an industrial staircase provides access to the top bedroom/studio space.