One of things I like most about the architectural work of Allen Maurer Architects, is the way they adapt their design to fit harmoniously with the existing landscape. It's great to see how everything simply comes together, structure and nature combined.
Located in Naramata, BC, Canada, the Nesbitt House sits on top of a narrow, rocky knoll with spectacular views to the West. See how the guest house forms a bridge between garage and a rock slab, under which all visitors pass on their way to the main house? How great is that.. Instead of blasting the rock and leveling the surface, the architects used the rock for leverage and support.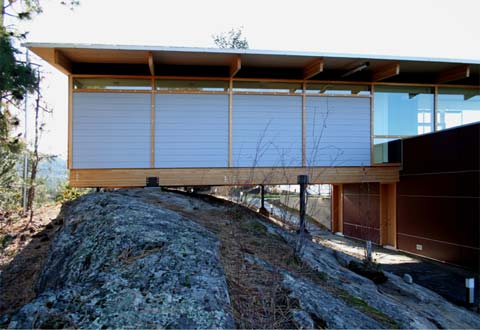 Inside, this home feels warm and spacious, combining elements of wood and stone with large glass openings.