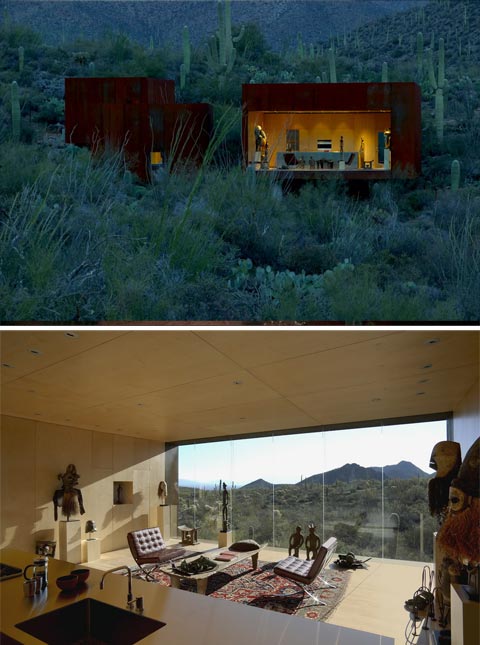 Tucked along the base of the Tucson Mountains, this small desert home consists of 3 separate rusted-steel boxes (less than 1,500 sq. ft. altogether). Outdoor paths connect all three units, based on the concept of a residential village or micro urbanism. Each small building is oriented to a unique view of the surrounding desert landscape and wildlife.
The house belongs to a San Francisco art dealer and was designed by architect Rick Joy. The simplistic cube-like forms come in three different sizes: S, M, and L, featuring a 780 sq. ft. living space with a kitchen and a dining area, a 440 sq. ft. bedroom, a bathroom, and a 200 sq. ft. office/guest room.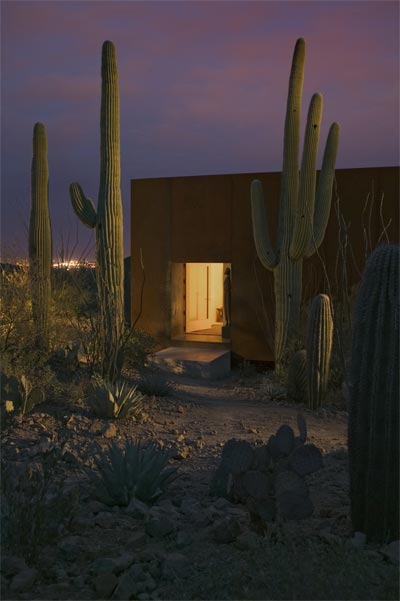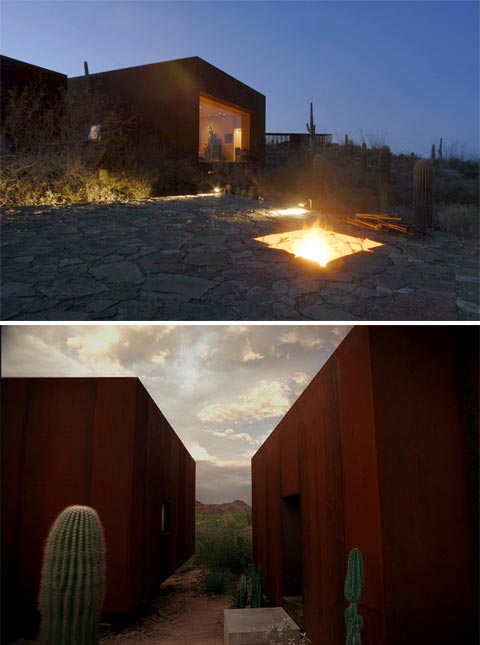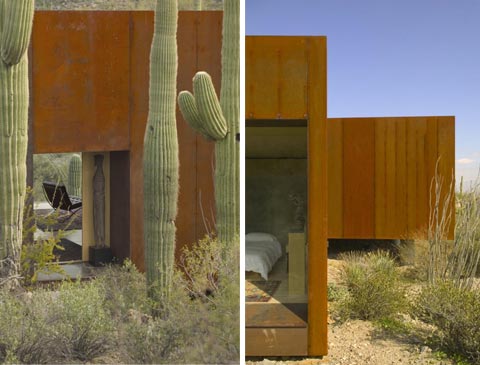 Finishing include maple floors and maple-veneer paneling, opaque glass partitions for the bathrooms and a stainless-steel counter for the kitchen island; floor-to-ceiling, half-inch-thick glass keeps the focus on the surrounding views of the Tucson range, the valley and downtown Tucson.
Currently the Desert Nomad House is available for rent on a weekly basis, and if you're interested it's also for sale.