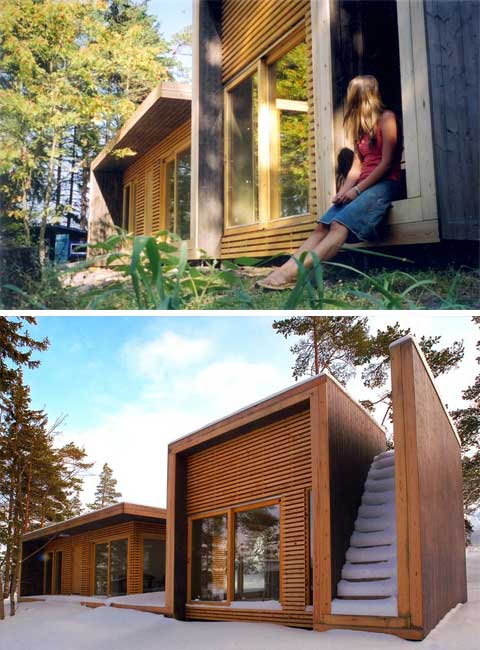 This tiny house is only 45 sq. meters.. It's located in the Aaland Islands, a Swedish-speaking region of Finland, nestled between Stockholm and Helsinki in the middle of the Scandinavian Islands region. Designed by Todd Saunders and Tommie Wilhelmsen, this small getaway home is based on the feeling of continuity. It's designed as a long, folded wooden structure that flows up, down, over and under.
This structure transforms into all the house elements: walls, floor, roof, seating and roof terrace. It is as if someone took a pencil and playfully drew a continuous line and then filled in certain spaces.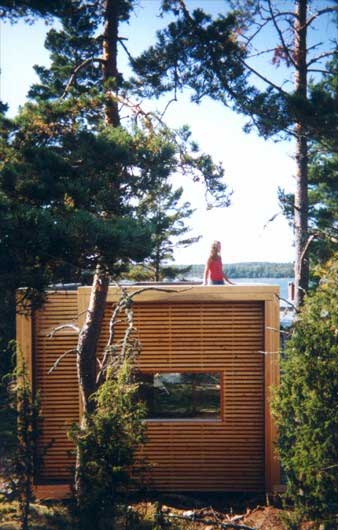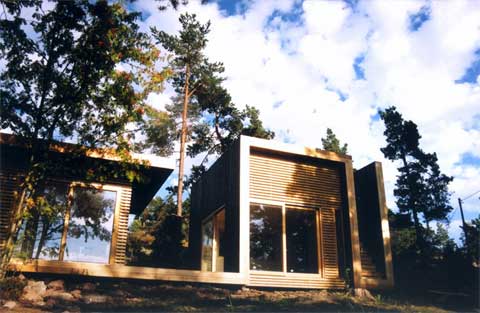 From an ecological point of view, the house is built on pillars so no roots or trees have been damaged; the space is insulated with linseed fibres and the exterior wood is treated with natural oils; all the wood is from a local sawmill.