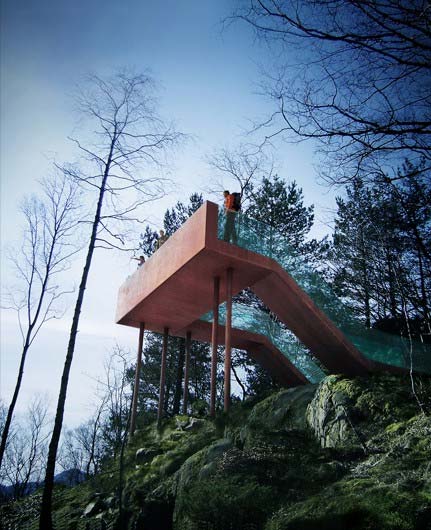 We dont usually write about sculptural installations, however this one-of-a-kind viewing point has touched our soft spot for unique structures. It was designed for the Sti For Oye sculpture park in Stokke, set amongst the Vestfold oak forest to the West of Oslo.
As you enjoy the woodland walk throughout the park, you will reach the highest point of the site. There, a steel and wooden installation awaits for you to enter the gently defined space, climb the stairs and reach the platform to enjoy the eastern views of a castle.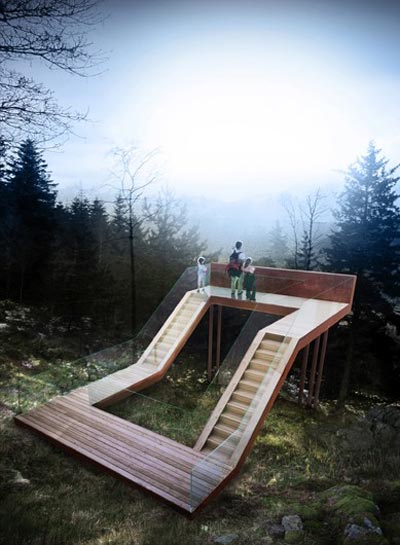 The structure stands on a sloped site, featuring a steel frame combined with wooden platforms engulfed by low, transparent glass walls; on the lower side, the structure is supported by vertical metal poles. I love the geometric symmetry of its form, the way both staircase stand in parallel – resembling a wooden escalator in the middle of the forest – and how the positioning of each staircase creates an optical illusion for the entire space.