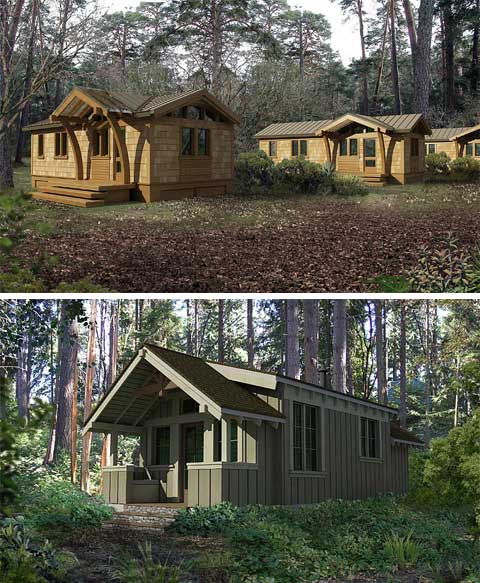 If you're looking for a small modular home, here's an idea – GreenPods. They are built for energy efficiency, indoor air quality, and sustainability. And what I like best is their design – from traditional to modern – but always full of detail, character and charm.
The Pod designs range from 300 – 800 sq. ft. However, if you're looking for extra space, thanks to their modular nature, Pods can always be joined or stacked, according to your needs.
One of our favorites is the Salal Pod, featuring a 302 sq. ft. rustic cabin look and starts at $60,000;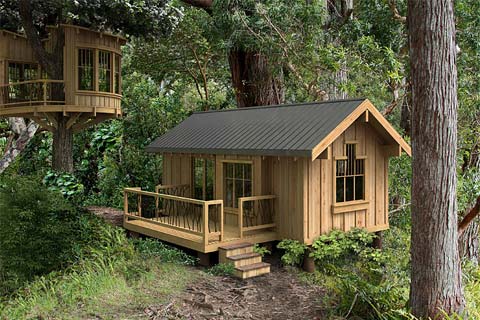 the Lopez Pod, featuring a unique 372 sq. ft. hovering design and also starts at $60,000;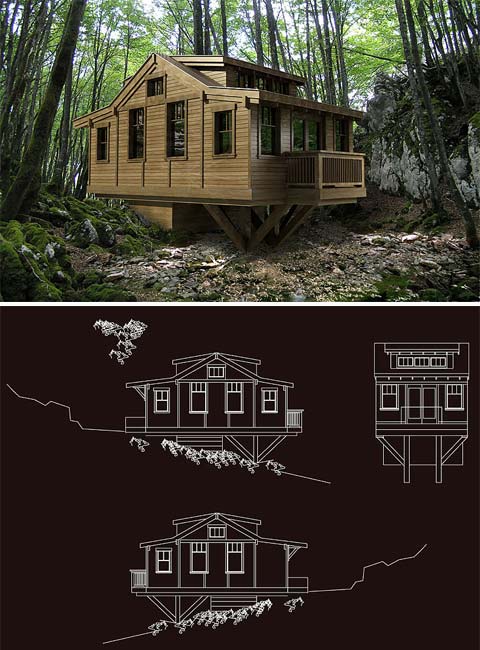 or the Mercer with its impressive 648 sq. ft. double height space.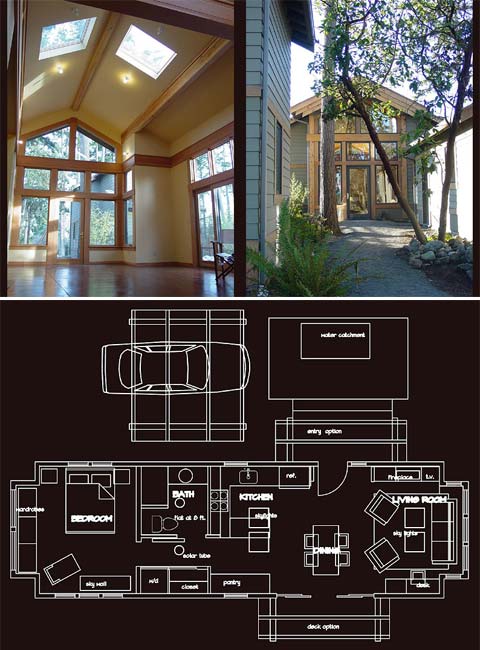 One of the Pods' main goals is to visually enlarge the living spaces of the home, while reducing its environmental footprint; this is achieved via utilizing movable walls, multi-use furnishings, lighting, and windows. Also, GreenPods are FSC certified and BuiltGreen, use energy-efficient appliances, non-toxic and recycled materials for a healthier indoor environment and a healthier planet.