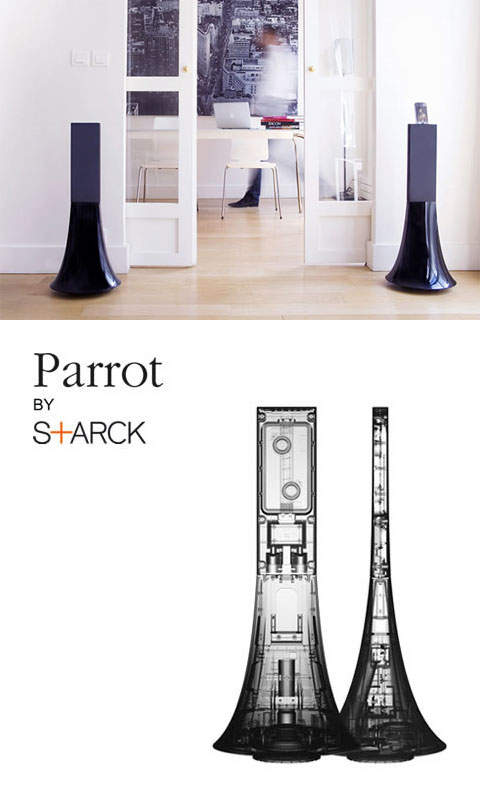 The Parrot Design Zikmu Wireless Hi-Fi Speakers have everything you ever wanted or needed from speakers. Don't be mislead by their fine, clean lines and modern design (by no other than Phillipe Starck), they have the most advanced technology that delivers an intense and powerful sound with spectacular clarity.
The speakers have been designed for compatibility with your iPhone or latest generation of iPod/Touch. Bluetooth technology allows you to enjoy the speakers without the fuss of messy wires. Along with Wi-Fi technology, it allows you to stream your music directly from your computer to the speakers. These speakers are standing tall, loud and clear.
There's no doubt we're currently facing a whole new phase in the music industry. If in previous days we were not directly affected, nowadays it is a completely different story. Music is been brought to our living room not through a CD but through our mobiles, MP3s, laptops and tablets – The Zikmu dock plays and charges all Apple iPod and iPhone devices.
Music and interior design meet yet again to create the new generation of speakers, and this new generation looks better than ever. The Zikmu's design will look good in any room with a presence of a special item and performance of a super speaker. Comes in verity of colors to fit your desire.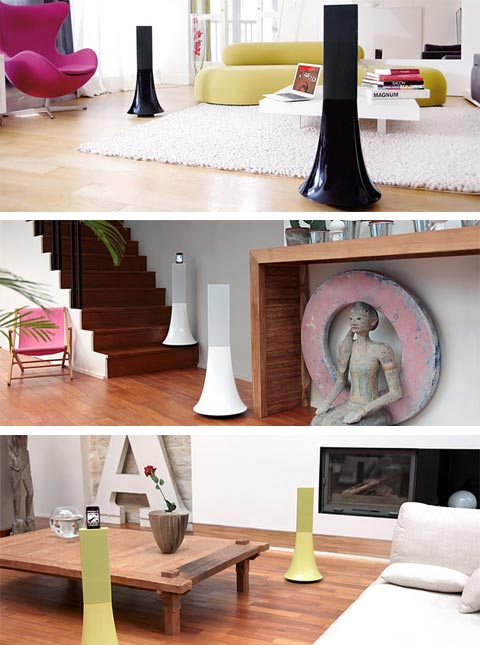 Buy This Item