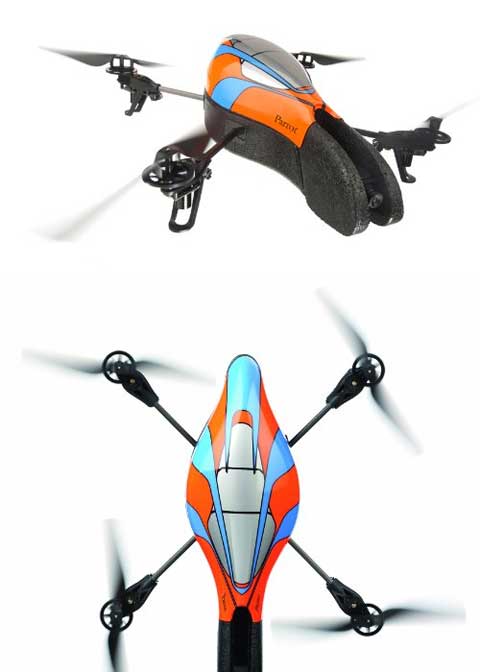 Are you ready for of the coolest, most thrilling toy you've ever seen? The AR.Drone Quadricopter is a high-tech device combining the best of many worlds, including modeling, video gaming, and augmented reality.
It is the first quadricopter that can be controlled by your iPhone, iPod touch, or iPad, featuring a number of sensors, including a front camera, vertical camera, and an ultrasound altimeter. It generates its own Wi-Fi network to which you connect your iPod touch or iPhone to control. The front camera view is streamed to your piloting device display. The interchangeable hulls are designed for both indoor and outdoor use – are you up for the challenge?
In general, remote control toys are cool. They are a lot of fun, and it's hard to get enough of them. Now this is a long living battle between the land and the air – which one is the coolest, remote control cars or remote control flying equipment? For those of you with a soft spot for that "up there" feeling – the AR.Drone Quadricopter is exactly what you need.
The revolutionary concept of controlling this device with your iPhone, and better yet see the view from its front camera, have brought a whole new meaning to the fun-play of remote controlled toys. THIS IS IT – it can't get better than that. It's time for your first air-battle – let's see what you're made of.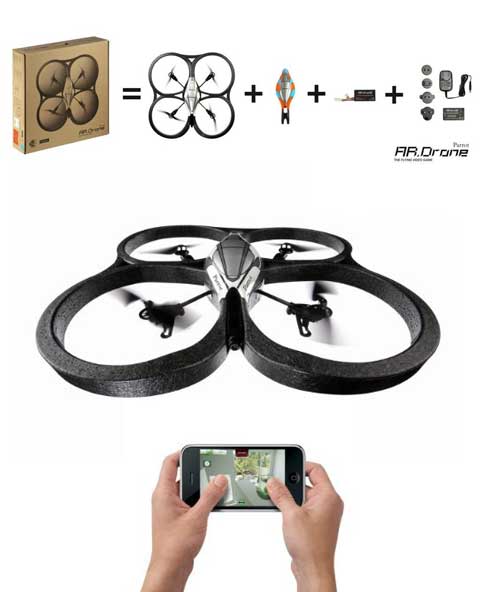 Buy This Item