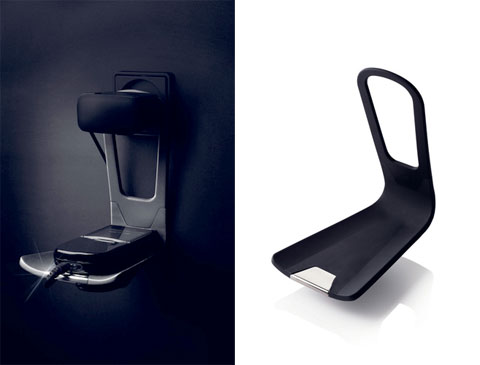 It is the little things that count the most, don't we all know it? Like the small shelf we need to put our mobile while it's charging. Check out this stylish mobile phone charger tray from Menu – a simple yet elegant solution to hide untidy cords while charging your mobile.
It's made of titanium coated stainless steel with silicone and plastic, and it actually looks like a miniature version of a modern chair, but don't be mistaken – it fits almost any mobile phone and any charger. The Charger Tray will have your mobile hang in style, safe and protected from any unwanted accidents.
It is a well known problem – we need to charge our mobile phones ,but there's no where to put it while charging it. The cord is hanging over and overall it seems shaky and unorganized. Completely out of context for any room design, as it has no place, no room. Serving us so much in our daily routine as it does, it's time to give our mobile the place it deserves, and do it with style.
This sleek item is part of menu's Black Titanium Collection, which also includes a classy keychain, luggage tag, credit card holder and card box.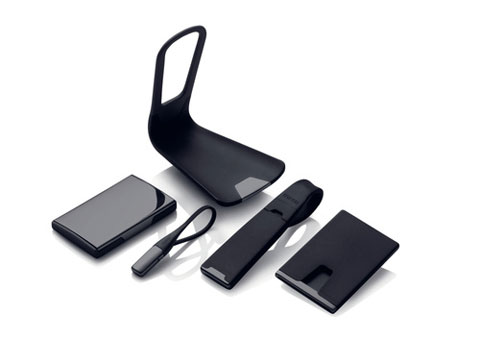 Buy This Item